Are you getting debt letters from Motormile Finance UK? Who are Motormile Finance UK? Are they a legitimate debt collector? If you receive a letter from them what should you do about it? And could an IVA or Scottish trust deed help you – and stop the calls them? Here's our guide:
The following section explains the steps you need to take after receiving a letter from the debt collection agency Motormile Finance UK.
Have they contacted you?
Are you unsure of what you should do next?
Do you really owe Motormile Finance UK the money they say you do?
Do you need advice on how to deal with them?
Can debt collectors visit my home?
Not all debt collection companies will visit you at home to collect debts. Check their website first or contact them to check. Even if they do they cannot just show up at your door. They are required to provide you with advanced notice before visiting your home address.
Motormile Finance UK Contact Number
0844 8805886
Why are Motormile Finance UK chasing me?
If your account has been passed to Motormile Finance UK, it's probably because you owe money. Usually, your debt would have been owed to a different creditor (which is why you may not recognise their name). They are debt collection agency for other companies and chases customers for payment.
Is Motormile Finance UK a legitimate debt collector?
It is unwise to ignore debt collection agencies; they do not give up. If you continue to ignore them, they may take you to court, which can result in you having to deal with enforcement agents or a charging order if you own your own home..
Who do Motormile Finance UK collect for?
Contact Motormile Finance UK to see which types of debts they collect for.
Should I pay Motormile Finance UK the money I owe?
Ultimately, everyone needs to pay their debts where they can afford to, and when they can't afford it, there are lots of debt management options we can help you with. We'll explore many of them below.
But just because you are being contacted for payment by Motormile Finance UK doesn't mean there aren't alternative (and better) options. So before you pay anything, read the rest of this guide and contact us for advice.
Should I ignore Motormile Finance UK's letters or calls?
Until you've taken advice, the code of conduct to which Motormile Finance UK is part means they should give you time to explore your debt management options. Of course, they can't do that if you don't tell them what you're doing.
You can call the company using the Motormile Finance UK number: 0844 8805886 or contact them by their website:
Whatever action you take, doing nothing should not be an option. Ignored debts won't go away and they will get worse. Leave letters unopened or calls unanswered for long enough and you risk Motormile Finance UK taking further action against you.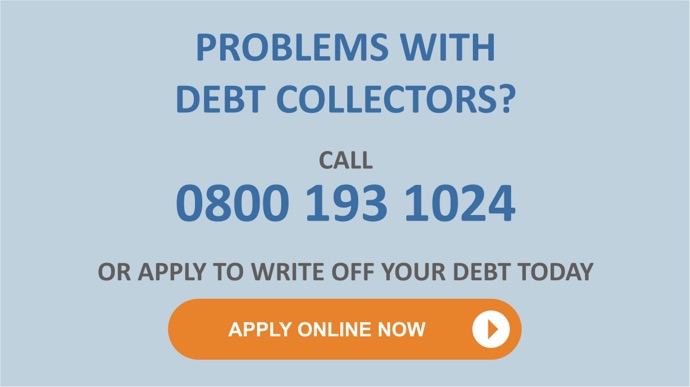 What action can Motormile Finance UK take?
Motormile Finance UK is a debt collection agency – as such, its legal powers are no different from those of the original creditor who previously owned your debt. Motormile Finance UK can (within reason) chase you for repayment of the debt, but they are not allowed to harass you or call you at unreasonable times (see below).
They must also respect any reasonable request to only be contacted by certain means, or at certain times.
Motormile Finance UK could send debt collection field agents to your home if you fail to pay, however they are NOT bailiffs and mustn't claim to be. Debt collection agents can't enter your home without permission and can't remove your goods. They must also leave if you ask them to.
If Motormile Finance UK want to do any of the following, they must take you to court first:
Issue a County Court Judgement against you
Send bailiffs to recover goods to the value of the debt
Apply for an attachment of earnings order, or a charging order
Could my Motormile Finance UK debts mean that I lose my home?
It is unlikely that you would lose your home – there are several steps that have to be taken first.
Unsecured debts (which are most of the debts Motormile Finance UK deal with) are not secured against an asset, but if you fall seriously behind with your payments, Motormile Finance UK could apply to the court to have the debt secured against your home.
This is done with a Charging Order but only if Motormile Finance UK are successful in applying for a County Court Judgement against you as well.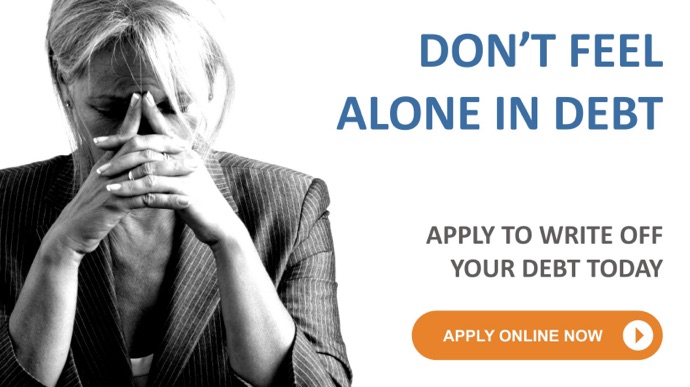 Can I stop Motormile Finance UK from contacting me?
No, you won't be able to stop all contact from Motormile Finance UK, as they may be legally required to send some letters to you. However, you can express your contact preferences, such as dealing with your debt in writing, instead of receiving phone calls.
They should abide by your preferences.
Motormile Finance UK won't stop calling me. What can I do about it?
That depends. Motormile Finance UK, like all debt collection agencies, is required to act in accordance with rules set out by the Financial Conduct Authority.
Debt collectors cannot, for example, threaten legal action which they know it is unlikely to materialise. They can't send letters that look like court forms or pretend to have legal powers they don't have (they can't, for example, send bailiffs round without a court order). And they can't chase you for payment when your debt is being managed via a Trust Deed Scotland or IVA (Individual Voluntary Arrangement).
Additionally, as a member of the Credit Services Association, Motormile Finance UK has also agreed to work to the CSA code of conduct.
There's an expectation that debt collection agencies that sign up to the code of conduct don't simply agree to its terms, but also agree to work to the spirit of the code.
Motormile Finance UK or any other debt collection company should, therefore, do any of the following:
Call you at unreasonable times
Contact you in a way that doesn't meet the preferences you've already agreed with them
Call you at work without permission or after you've told them to stop
Discuss your debts with a family member or employer
Take payments without your permission
Refuse to give you time to consider your options after you've contacted a debt advice agency for help
Pressure you into paying off a debt by borrowing more money
Use legal language or technical jargon to confuse you
Demand payment when a debt is statute barred – that is, the debt is now considered too old to enforce (see below)
I've had a debt letter or call from Motormile Finance UK. What should I do next?
Before you make any payment, check the following:
Do you owe the debt?
Check that the debt to which Motormile Finance UK's letter refers is your debt. If you're genuinely unsure whether the debt is yours, check with a credit agency (such as Experian or Noddle) to find the outstanding debts shown against your name.
Get them to prove it with a 'Prove The Debt' Letter

Motormile Finance UK (and every other debt collection agency) needs to be able to prove that the debt they say is yours really is yours. If they can't prove it they have no choice but to mark the debt as settled.
Here's a sample letter you can use to ensure Motormile Finance UK has the evidence to link the debt to you:
Re: Account No. XXXXXXXX
Dear Sir/Madam
I received your letter regarding the account indicated above, claiming that I owed a specific amount.
I would like to inform you that I do not know of any such amount I owe (name of specific creditor). I would also like to call your attention to the FCA's (Financial Conduct Authority) Consumer Credit sourcebook that states that:
A firm should neither ignore nor disregard a customer's claim that his debt has been settled and/or is disputed and must stop making demands for payment without providing the customer clear justification and/or evidence as to why the claim is not valid. 7.5.3
A firm must suspend or cease the steps it or its agent takes in the recovery of a customer's debt where the customer disputes or has settled the debt on valid grounds or what may be considered valid grounds. 7.14.1
If a customer disputes the debt on valid grounds or on what may be considered valid grounds, the firm must re-examine the dispute and provide details of the customer's debt to the customer in a reasonably timely manner. 7.14.3
If there is a dispute regarding the identity of the borrower or the amount of the debt, it is for the firm (not the customer) to establish, that the customer is indeed the correct person/identity in relation to the debt owed or that the amount is correct under the agreement. 7.14.4
A collection firm must provide the customer with information regarding the outcome of its investigations about a debt that the customer disputed or has settled on valid grounds. 7.14.5
If the customer disputes the debt and the firm who seeks to recover the debt is neither the lender nor the owner, the firm is required to:
> (1) Pass the information given by the customer to the actual lender or the owner; or
> (2) If the firm was given authority by the lender or the owner to investigate the dispute, the firm is required to notify the lender or owner regarding the outcome of the investigation. 7.14.6
You have not ceased your collection activities whilst investigating a reasonably disrupted or queried debt, a method that is considered unfair and deceptive. Furthermore, by continuing to make demands from me to make payment whilst ignoring/disregarding claims that my debts are disputed or settled, your agency is committing what amounts to psychological and/or physical harassment.
In light of this, I am asking that you do not make contact with me regarding the above account without providing me with evidence regarding my liability.
I shall wait for your response confirming that the matter I have presented above is closed. If I do not receive such confirmation, I shall file a complaint with the department of trading standards and may inform the FCA regarding your actions.
If necessary, I shall also forward a complaint with the Office of the Financial Ombudsman Service and Information Commissioner.
I look forward to your response.
Yours truly
(Your printed name without your signature)

Important points:
Don't sign the letter! Print your name only. The company is required to provide the original copy of your signed credit agreement and, if you provide your signature, you give the company an opportunity to use it to reconstitute the document.
The law requires that the debt collection company provides proof. A reply that says something to the effect that: "We have traced the debt to you and now require you to pay £X,XXX by DATE" is not proof. You can disregard any such letter.
This sample letter does not constitute legal advice
Is my debt to Motormile Finance UK debt statute barred?
According to the Limitation Act 1980, some debts have a time limit. In most cases, that limit is six years in England and five years in Scotland. The 'clock' starts running from the last time you made a payment against the debt or acknowledged the debt in writing (for example, in a letter to the creditor). After this point, and assuming the debt meets the below criteria, the debt is classed as statute barred, that is, the law says the debt can no longer be enforced.
To be statute barred, all the following must apply:
The creditor has not registered a County Court judgment (CCJ) against you
You (or if the debt is a joint one, you and the other person) have not made a payment in the last five/six years (or however long the limitation period in your case)
You have not admitted to having the debt in writing in the last five/six years (or however long the limitation period in your case)
If Motormile Finance UK or another debt recovery company is chasing you for a debt which you believe is statute barred, ensure the debt is one to which the limitation period applies (you may need legal advice on this), and send the following letter.
Re: Account No. XXXXXXXX
Dear Sir/Madam
Regarding your communication of DATE, I do not admit liability for this debt and I do not intend to make any further payments towards it for the following reasons:
Neither I, nor any joint account-holder or third party acting as my agent have made any payment towards this debt in the past five/six* years.
Five/six* years have elapsed since the earliest point at which you could have acted to recover the debt.
Neither I, nor any joint account-holder or third party acting as my agent have made any written admission of liability for this debt within the past five/six* years.
Given the elapsed time, I believe the debt to be statute barred and will defend any court claim to recover on this basis. If you have evidence this debt is not statute barred, please send it to me within 21 days. Otherwise, please confirm in writing that you won't pursue me further.
Yours faithfully

*Delete according to whether you are dealing with debt in Scotland or England.
NOTE
This sample letter does not constitute legal advice
Is the letter for someone else?
It's not uncommon for debt collection letters to go to an old address. If you receive a debt collection company letter for someone else, contact the company and explain the situation. The company should amend their details (although they may ask for some evidence first) but your credit rating will not be affected because credit files are attached to individuals rather than their addresses.
I owe the debt and I can afford to pay Motormile Finance UK. Should I?
If you have checked that the debt is yours, that it is not time barred and that Motormile Finance UK have proof of the debt, you are liable to pay it. If you are able, the quicker you pay, the faster the calls and letters will stop.
I can't afford to pay Motormile Finance UK. What now?
If, having checked that you are liable to pay the debt, you can't afford it, you have a number of options:
Agree a payment plan with Motormile Finance UK
Talk to Motormile Finance UK, who may be able to come up with a payment plan and timescale. The payment needs to be realistic however – i.e. something you can afford. It should also enable you to pay down the debt over a reasonable timeframe, without unreasonable charges, interest rates and penalties.
Can I write off my Motormile Finance UK debts?
You can write off certain debts, but you need to use the appropriate scheme to do it. In England, Northern Ireland and Wales, an individual voluntary arrangement (IVA) will consolidate all your existing unsecured debt into one. You make one lower, affordable monthly repayment towards this for a set period (usually 60 months) then at the end of the term any remaining debt is legally written off.
In Scotland, the protected trust deed (sometimes called a Scottish Trust Deed or Scottish IVA) does much the same job as an IVA, but it usually lasts for 48 months, not 60.
How much of my Motormile Finance UK debt can I write off with an IVA or trust deed?
The average amount written off is approximately 60%, but it could be up to 90% depending on your circumstances. We deal with your creditors for you as they are not legally allowed to contact you during the plan.
Do I qualify for a Trust Deed/IVA?
To qualify, you need the following:
At least £5,000 of debt (from loans, credit cards, overdrafts, store cards or similar)
To live in Scotland, or have lived in Scotland within the last 12 months, of have a business in Scotland
Be able to afford at least £90 per month towards your repayments
Have liabilities greater than your assets (that is, you are insolvent)
Find out whether a trust deed could help you write off your debts. Use the trust deed calculator now:

Other debt management routes
Beyond trust deeds and IVAs, there are lots of ways Scottishtrustdeed.co.uk can help you manage your debts. Here are some of them:
Debt Management Plan – an informal agreement with your creditors to make affordable monthly repayments.
Debt Consolidation Loan – to clear all your current debt and replace it with one single, affordable monthly repayment instead.
Minimal Asset Process (MAP) – if eligible, you might be able to get your debt written off.
Debt Arrangement Scheme – helps you repay at an affordable rate.
Bankruptcy – bankruptcy (called sequestration in Scotland) could help clear your debts, but has serious consequences and impact on your credit file.
To find out which route is right for you, talk to us.
How do I make a complaint about Motormile Finance UK?
If you feel Motormile Finance UK have treated you badly, you can make a complaint to them via the following channels:
Phone: 0844 8805886
Email: See Website
Post: Protection House 83 Bradford Road
If you are not satisfied with the outcome of your initial complaint to Motormile Finance UK, you can refer your complaint to the FCA or CSA.
The Financial Ombudsman Service, Exchange Tower, London, E14 9SR
Credit Services Association Ltd, 2 Esh Plaza, Sir Bobby Robson Way, Great Park, Newcastle Upon Tyne, NE13 9BA
FAQs
Can Motormile Finance UK take me to court?
If you owe money to Motormile Finance UK and you do not pay, you can be sued. If Motormile Finance UK sues you and wins, the court will enter a judgment (also called an order) against you that says you must pay back the debt. But if all your money and property are protected, then creditors cannot take them from you. Get free advice here.
Legally write off up to 85% of debt
Unaffordable debt can be legally written off by using the LEGISLATED Scottish Trust Deed or IVA program (If you reside in England). This can also protect your assets, such as your house or car from repossession. See if you qualify by using our free debt calculator here.
How can I stop debt letters from Motormile Finance UK?
Write to Motormile Finance UK to Request them to Stop Contacting You (If That's What You Want) Under the FCA guidelines, if you request that a debt collector stop contacting you completely, it must do so (with a few exceptions). Your request must be in writing. You can use our 'prove the debt letter' to do this. Download it for free here.
Can Motormile Finance UK come into my house?
Without a court order, absolutely not. Neither Motormile Finance UK or any other debt collection agency nor a debt collector is considered a court-appointed bailiff. Motormile Finance UK may visit the address of a debtor but cannot enter the dwelling without the consent of the resident.
---