Weddings are expensive, we all know that, but do you know exactly how expensive they are?
When it comes to planning a wedding, one of the first considerations for many couples is cost. Costs vary by location, number of guests, dress, décor and entertainment. Equifax states that the average wedding in the UK takes two years to pay off. This takes the already saved funds into consideration.
The Equifax survey shows that 51 percent of brides and grooms spend less than 5,000 pounds for their big day and just 1 percent of couples spend between 20 and 25 thousand. That is nothing compared to the average spent in Ireland.
Amazingly, their research also shows that over 40 percent of wedded couples rely on family to take care of the high cost and only 16 percent of couples regret the high amount of debt accrued for their wedding day.
Weddingsonline found that the average amount spent on weddings in Ireland is 24,427. Honeymoons take up 5,000 of that figure.
Wedding costs continue to go higher, so it can be expected that over time, it will take longer for couples to pay off their wedding debt.
Thus, the joint cost of a wedding may be your first financial challenge as newlyweds. This does not have to be a tremendous hardship. Instead, paying off wedding debt can help you hone your skills at overcoming debt as a couple.
1. Create a budget plan
Create a plan based on the amount of money you bring in and the amount you must pay out. It is important to know exactly what your financial situation is when making payment plans.
Start by looking over all bank and credit statements for the last several months. Figure out which expenses are fixed, and which ones are variable. Record these in separate lists. Fixed expenses are those that are based in necessity.
These will include expenses related to housing, insurance, and food. Variable expenses are those that are not necessarily needs. These may include entertainment, dining out, money spent on hobbies, and extra shopping.
When you have determined which expenses are fixed necessities that must be paid for on a regular monthly basis, you will know how much is left over for the extras. Making the frugal decision to spend your money on real needs alone will go a long way toward allowing you to put extra money toward paying off your wedding debt.
Take a second look at your budget if you feel that you do not have enough to cover it all. Perhaps you will find small ways of cutting expenses. For example, you might choose to work out at home rather than pay for going to the gym.
2. Cut back on variable expenses
You may not find it necessary to give up on all the extra money put into having fun. If you can lower the cost of variable expenses, you may find you can still afford to keep some of it in your budget. You could investigate lowering the cost of cable and internet, eating at less expensive restaurants and finding great deals on hobby-related products.
3. Be more frugal when you shop
You do not have to swear off extra shopping in order to save money. Coupons, discount stores, cash back offers, and buying second-hand can be good alternatives.
Natasha Smith from TopCashback suggests that you should always look for lower prices on items in which you are interested. You may be able to get the seller to lower their prices.
Being more frugal in your shopping can go a long way toward freeing up extra money to put into paying off wedding debt. Always compare the quality and costs of items in which you are interested.
4. Earn more money
Depending on your situation, this can mean working more hours, taking on a second job, or simply finding small ways to bring in the cash. You might want to sell off unwanted items, use your creative talents in freelancing, or start your own part-time business as a couple.
You may consider an online business as a reseller or an affiliate. Alternatively, you might consider providing services based on your joint talents and interests. If you are concerned about spending less time with your significant other, there may be opportunities available for earning extra money together.
5. Take a hard look at your revolving debt
Revolving debt includes that which gets higher due to interest rates. Set aside couple time to explore how much debt you owe. Look at the debt balance on credit cards and find out what your interest rates are for every card and loan for which you are responsible. Be sure to look at all unpaid invoices. Create a list of all your debt balances and keep it current as you continue to pay it off.
6. Consider your options for paying off your wedding debt and choose the strategy that works best for you
Once you know what you owe and to whom you owe it, you can decide on how you want to pay it off. Depending on your circumstances, you may choose to concentrate hardest on your lowest debt balances or put extra effort into getting rid of the debt with the highest amount of interest.
The second option is referred to as the avalanche method. When you employ this method, you will pay more on debt with higher interest rates and make minimum payments on your other debts. Once the debts with highest interests are paid, you will concentrate on the debt with the next highest rate until you are free from all the debt.
The snowball method requires paying off your smallest balances before moving on to more expensive debt. The problem with this method is that while you are paying off the smaller debt, the debts with higher interest rates will continue to grow.
7. Get help from financial professionals
Sometimes it takes more than just slashing costs and making your own plan as a couple to get a handle on debt. There is no shame in finding someone to assist you. A professional financial planner can assess your debt, look at your budget, and come up with a plan that will take care of your debt in a shorter period.
A good financial planner has more insight and resources to help you become free of debt and reach your goals by exploring all your options, including debt counselling and debt consolidation.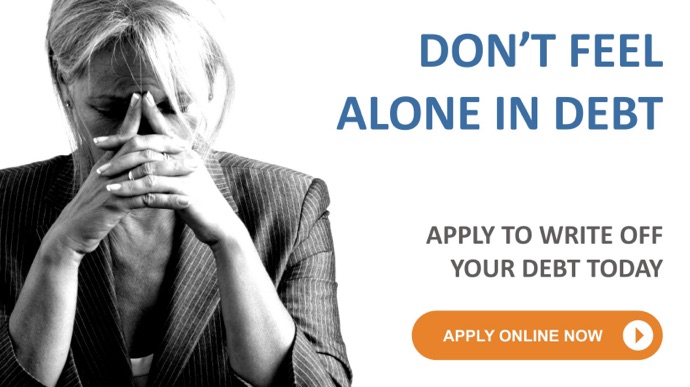 8. Get positive with your money habits
If you want to purchase a new car or buy a new home or improve on your existing home, positive money habits will help. Setting up a plan for a secure financial future requires good money habits as well.
Some positive steps toward good financial habits include:
Setting up automatic savings. With this, a chosen amount of money is put into your savings account on a regular schedule.
Using the 24-hour purchase rule. This means waiting 24 hours before making a purchase. This rule allows you time to determine if the purchase is worth the amount of money you will have to spend.
Opening multiple savings accounts. Each account will be directed at saving for one goal.
Putting money into an emergency fund to help pay for unexpected events.
Learning and applying positive money habits will assist you in avoiding overwhelming debt in the future and boosting your financial confidence. If you do not learn to use positive money habits, debt can become a cycle that does not end and a burden that stays with you for a lifetime. When you learn how to prioritize your spending, stick to a budget, and save, you and your spouse can be free from debt.
9. Review what you have done and adjust your methods accordingly
It would be nice if one strategy fit every situation, but it does not always work that way. A technique that worked for one couple may not be the best solution for you. Stopping to review what you have done and where you are at in your quest to pay off debt at regular intervals will let you know if the choices you have made are showing the results you expect.
Adjustments to your plan may be needed and when adjustments are not necessary, you can feel confident in the knowledge that your debt repayment strategy is doing exactly what you planned for it to do. Watching your wedding debt decline and savings accrue instils confidence and hope for a future that is financially secure.
The truth is that paying off wedding debt is not likely to happen in an instant. Money is not going to rain down from the sky and your chances of winning the lottery are small. However, it is good to know that you do not have to remain buried in debt. You and your partner can win your freedom by taking the necessary steps.
When you create a budget, bring in extra money, employ a solid strategy for paying off the debt and develop positive financial habits for spending and saving for the future, you will find yourselves free of debt in less time that you might believe.
Trust Deed Example
Example Unsecured Debts
1

Personal loan
£8,000

2

Credit card 1
£6,812

3

Council Tax
£4,092

4

HMRC Debts
£5,399

4

Overpayments
£5,200

4

Overdraft
£700
Total Owed
£30,204
Your Monthly Repayments Would Be
Before
a Scottish Trust Deed £748
(total contractual repayments)
After
a Scottish Trust Deed
£295
(total contractual repayments)
Reduced by
60%
Apply Now
* Subject to creditor acceptance
* Payment subject to individual circumstances
* Credit rating may be affected
* Fees apply, subject to individual's circumstances. For more information on our fees click here