You'll probably know that whilst a Scottish trust deed can be a hugely effective way of escaping debt, it won't do your credit rating any favours for a few years. So does that mean you'll never get a mortgage?
If you have a trust deed in Scotland (we won't spend time here explaining what that is and how it differs from bankruptcy – you'll find all of that here) will that ruin your chances of getting a mortgage right now?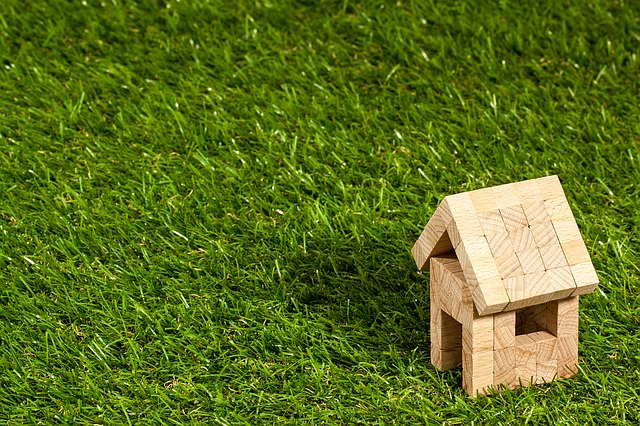 Is it difficult to get a mortgage if I'm in a trust deed?
We get asked that rather a lot, and it's a question that requires a bit of a reality check. The simplest answer is yes, having a trust deed is likely to make getting a mortgage difficult (if not impossible) in the short to medium term. But that shouldn't be a reason not to choose a trust deed or some other form of debt management plan.
That's because the majority of people registering trust deeds are doing so because they've already experienced the classic debt spiral of 'maxed out' credit cards, missed payments and ballooning interest. If that's a fairly accurate picture of your finances, being approved for a mortgage would be unlikely anyway. In the US, 32% of applicants with less than perfect credit were denied mortgages in 2017. Note, that's not bad credit – just less than perfect.
Rules may not be quite the same in the UK (there's some evidence to suggest UK mortgages approvals are on the up) but it does indicate just how much more frugal lenders have become around the world since the stock market crash.
How does a trust deed affect your credit rating?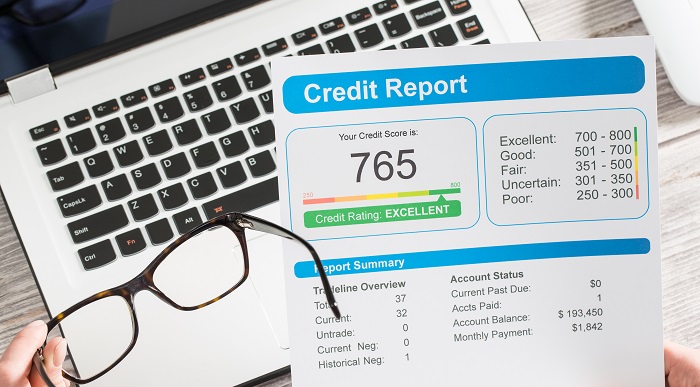 To get a mortgage (or any other type of credit, for that matter) any lender will want to check your credit rating. Your rating is a record of the various debts you have and your record of repayments, and each company to whom you apply for a loan will check your details using a reference agency such as Experian or Equifax.
A Scottish Trust Deed will be registered on your credit file as soon as it's approved, and it will stay on your file for six years. Your trust deed will usually last four years, so it's important to note that when the trust deed comes to an end, your credit rating won't spring back to life. The trust deed will remain on your file for a further two years before it disappears entirely, but once it's gone, you're free to start rebuilding your credit rating.
During that period, any other black marks on your credit history are also likely to have disappeared from the record. So if your trust deed has had the intended effect, you'll be starting to rebuild from a debt-free position.
How do you rebuild your credit rating ready for a mortgage application?
As Equifax notes, rebuilding your credit history will involve a combination of time, income and trust (i.e. lenders need to feel able to trust that their loan to you is safe). So here's how to build a credit rating that makes lenders more likely to say yes:
Earlier this year, Which? Money looked at 5,000 residential mortgage deals and found that one third were available to borrowers with past credit issues, but most of these required a 25% deposit and a 75% LTV rate.
So, your best chance of getting one of these mortgages would be to borrow less than 75% of the property value (e.g. £75,000 on a home worth £100,000) and offer a large deposit to help reduce the lender's risk. For most people, and especially if you're coming back from debt issues, that level of deposit is unlikely, but time can change things.
The more distance you can put between you and your debt problems, and the more positive credit-building work you can do in the meantime (see below) the greater the chance those deposit and LTV figures will start to move in your favour.
No lender is about to offer vast swathes of money at market beating rates to anyone with a poor credit history, so combat the negative with positive. Take small amounts of credit that you know you can comfortably afford (even if it is at a high interest rate) to show that you can manage credit and make consistent repayments. A credit builder credit card is designed for just that purpose, with low credit limits to keep you in control.
Build your guaranteed income:
Easier said than done, of course, but the higher the regular, guaranteed wage you have coming in, the higher your credit limit will gradually climb. So if you've been on a zero hours or casual contract and there's an opportunity to make your contract permanent, take it.
Make sure you're on the electoral register:
Being on it may not massively improve your credit rating, but not being on it could damage it, as lenders won't be able to check your address.
Check your credit rating:
Many credit rating companies offer some level of service for free, so sign up and keep track of your rising credit rating – and if there are entries that shouldn't be there, challenge them.
In particular, look at the people with whom you are financially linked. If there's someone on your report you no longer have a relationship with (ex-partner, old flatmate etc) they could affect your rating. To remove them from your report, write to your credit reference company and ask for a notice of disassociation.
How to apply for a mortgage with bad credit history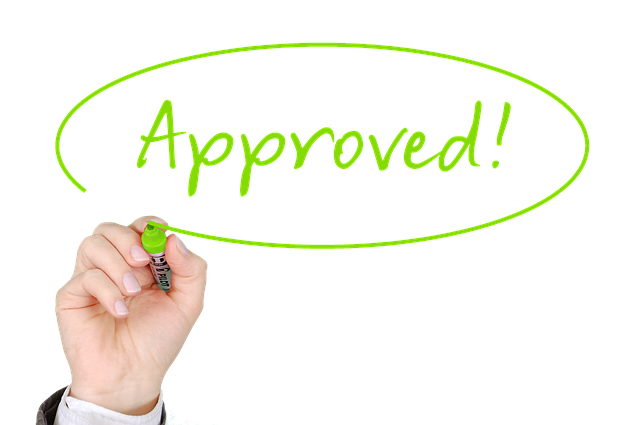 Follow the steps above and by the time you're ready to apply for a mortgage you should have increased your chances of success. But to increase those chances still further, follow these steps:
Be clean on credit for 12 months:
If you're paying off anything on credit, make sure you make every payment on time. In the 12 months leading up to your mortgage applications, if you can, don't make any new applications for credit.
Target your applications:
Not every lender follows the same set of criteria – so don't be offended if, when you search for a lender, not every one wants to make you an offer.
It's important to apply for a mortgage (or any loan) with a lender who is most likely to say yes. Being declined credit doesn't affect your credit rating because your credit rating doesn't hold information on whether credit was approved or declined. But declined applications can affect your chances in other ways:
Example: If I get turned down for credit, will it affect my credit score?
Suppose you apply for a mortgage to bank 1 and get refused. So you switch to bank 2 and also get refused. Your credit rating doesn't show that the applications were refused. But it doesn't show they were accepted either.
As far as the third lender you approach is concerned, you have two applications that are ongoing, neither of which shows any payments having been made – and that's likely to set alarm bells ringing. It's not the refusal that affects your credit rating; it's the applications.
That's why it's worth choosing a broker to help you find a deal – because in addition to helping you find the best possible deal and interest rate available to you, they'll also be able to use their experience and contacts to gauge whether your application is likely to be successful before you apply. To help them do their job, however, you must be honest and upfront about your credit history.
NOTE
Declined? Find out why:
If you are declined credit, don't keep applying (for the reasons outlined above). Get a copy of your credit report to find out if there's a mistake in your records or contact the lender direct. They may not, however, be able to give you an answer over the phone – so it may be a good idea to contact them in writing.
Play the long game
If you're struggling with unmanageable debt right now, the idea that you might be able to get a mortgage at some point in a few years' time might seem unbelievable. But if you take the right steps to get out of debt – such as a Scottish Trust Deed – and then take the right steps to rebuild your rating, you could find it's a reality sooner than you think.
If you're ready to explore the options that could help you escape debt once and for all, talk to us.
Related Articles
Trust Deed Example
Example Unsecured Debts
1

Personal loan
£8,000

2

Credit card 1
£6,812

3

Council Tax
£4,092

4

HMRC Debts
£5,399

4

Overpayments
£5,200

4

Overdraft
£700
Total Owed
£30,204
Your Monthly Repayments Would Be
Before
a Scottish Trust Deed £748
(total contractual repayments)
After
a Scottish Trust Deed
£295
(total contractual repayments)
Reduced by
60%
Apply Now
* Subject to creditor acceptance
* Payment subject to individual circumstances
* Credit rating may be affected
* Fees apply, subject to individual's circumstances. For more information on our fees click here