How does joint debt affect you and your credit rating? And can you take out a Trust Deed in Scotland for two people? Here's our guide to managing joint debt.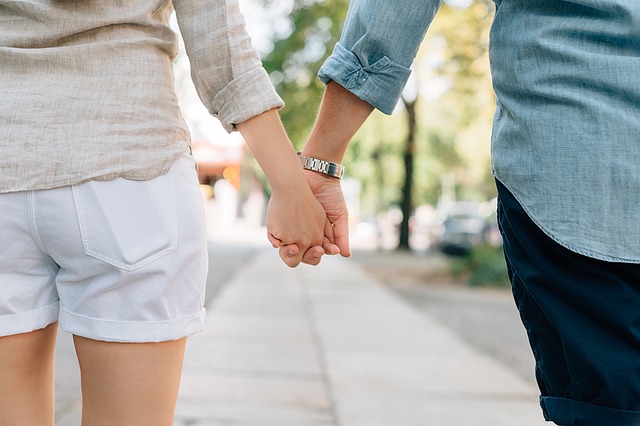 There are lots of myths surrounding joint debts, so before we look at ways of managing such debts, let's set the record straight:
Unless you have jointly entered into a credit agreement, or have become a guarantor for it, you are not liable for debts run up by your partner, even if you are married
Your credit file will not be linked to your spouse's when you get married
A change of name (because of marriage or for any other reason) won't affect your credit rating. There will be a record of the change on your credit file, but it won't in itself have any effect on whether you can borrow money or how much that credit will cost you
What actions will affect your credit file?
Taking out any form of credit in a joint application will make both of you subject to that debt. This could be a joint mortgage, a bank account, a loan or a credit card.
Adding your partner to an existing arrangement (for example, a bank account) will make both partners liable for any debt affecting that account.
Neither of the above will have an automatic adverse effect on your credit rating, but if one of you has a poor credit rating, the other could be affected. The more joint credit you have with a partner who has a poor credit history, the greater the likelihood your own credit rating will be 'dragged down'.
Do I owe 50% of a joint debt?
No, although it's natural to assume that you might split any debts between you. In fact, virtually all joint credit applications are held 'jointly and severally' which means that you are responsible for the entire debt and so is your partner. If one of you can't pay the debt, the other person becomes responsible for all of it.
This catches out lots of people who assume that, if one partner dies, becomes sick or is made redundant – or if you split up and your ex-partner refuses to pay the debt – creditors will only chase you for half of the amount. They won't; they'll expect you to pay all of it.
Am I liable for credit card debts when we are both cardholders?
Who owns the debt depends on who 'owns' the credit. Often, when you sign up for a credit card, you get the option of asking for a second card for an additional cardholder.
Where you applied for the card (i.e. it's in your name only) but you asked for an additional card for your partner, the whole debt is your responsibility
Where the card is in your partner's name and you are an additional cardholder, the whole debt belongs to your partner
Where the card was a joint application, you are both liable of all of the debt, no matter who spends what
How to deal with joint debt when you split up
If you split up with a partner, it's important to freeze jointly held bank accounts and joint/additional credit cards immediately so no debts can be added.
Contact your lender and speak to them about this.
What happens if I don't know about a debt taken out in my name?
That depends on the nature of the credit agreement:
Where the debt is on a joint or additional credit card to which you've already signed up, the joint/additional cardholder is entitled to spend up to the credit limit and you will be liable for it.
Where the debt is a mortgage, loan or other form of credit taken out jointly without your knowledge, the application will be fraudulent. That could be cause for a criminal charge, because your partner will have effectively 'stolen' your identity.
Use a credit reference agency to review your credit file. Where entries appear on your credit file that you dispute you should alert the credit agency who will place a marker on your file showing that the entry is disputed. You might also need to contact the police.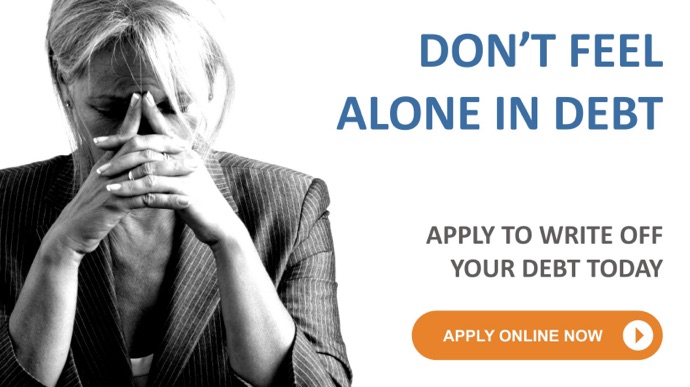 Am I liable for debt if I am a guarantor?
Put simply, yes. Guarantors can be used to secure borrowing that the borrower alone would not be able to access. Some loans and mortgages, for example, may not be approved without somebody guaranteeing them. If you agree to become a guarantor then you are guaranteeing to pay a debt where the borrower cannot.
So if a borrower stops paying money they owe and you are the guarantor, the creditor is entitled to seek payment from you.
What happens if we can't afford to pay joint debts?
If you have been left with someone else's debts and cannot afford to pay them, there are a number of debt management solutions in Scotland to help you manage. These range from debt management plans to Scottish Trust Deeds and, ultimately, sequestration (bankruptcy in Scotland). Each of these would be taken out in your name to cover the whole debt.
Scottish trust deeds, for example, can help you write off unaffordable debts, reducing your monthly repayments to a manageable level and clearing the rest. Once your trust deed becomes protected, your creditors won't be able to pursue you for payment – whether they agreed to the trust deed or not.
But what happens when you hold debts jointly?
There is no such thing as a 'joint trust deed'. A Scottish Trust Deed can only be taken out by an individual, but a trust deed can include joint debts.
Example:
You have a loan and a credit card, both taken out in joint names with your partner. The debt totals £8,000. You can't take out a joint trust deed, but either (or both) of you could take out a trust deed to include all the debts, providing you meet the qualification criteria.Because joint debts are usually held jointly and severally (see above), it's important to remember that the full debt can be claimed from either party, so having one trust deed approved for one of you won't stop the creditors seeking to reclaim all the money from your partner. To prevent this, you'll need to each have a trust deed approved.
What happens if I own property jointly with my partner?
Whilst it is possible for trustees to demand the sale of your home to be used to pay off debts, even if you are not the only owner or occupant, it is very rare.
You can find out more about how a trust deed might affect your home here.
Is a trust deed the right solution for our debt?
Scottishtrustdeed.co.uk has been helping Scots escape debt for more than a decade. We're regulated by the Financial Conduct Authority (FCA), and we'll never force you into a debt solution that isn't right for you. So if you're stuck with debt you can't escape – whether individually or jointly – we'll help you get out of it for good.
To talk to an expert debt advisor please call 0800 193 1024 or use out debt calculator to see which solution you qualify for.
Related Articles
Trust Deed Example
Example Unsecured Debts
1

Personal loan
£8,000

2

Credit card 1
£6,812

3

Council Tax
£4,092

4

HMRC Debts
£5,399

4

Overpayments
£5,200

4

Overdraft
£700
Total Owed
£30,204
Your Monthly Repayments Would Be
Before
a Scottish Trust Deed £748
(total contractual repayments)
After
a Scottish Trust Deed
£295
(total contractual repayments)
Reduced by
60%
Apply Now
* Subject to creditor acceptance
* Payment subject to individual circumstances
* Credit rating may be affected
* Fees apply, subject to individual's circumstances. For more information on our fees click here