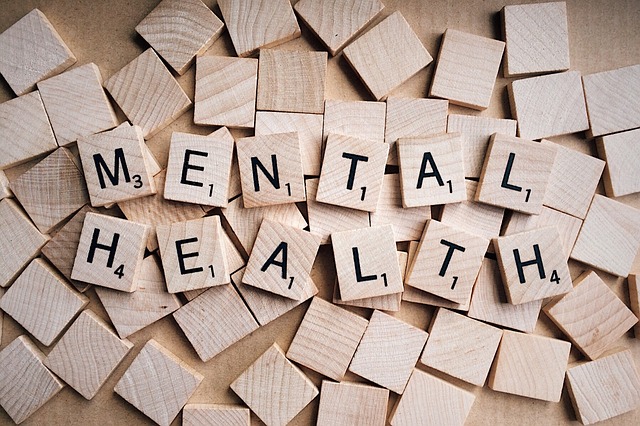 Debt and mental health issues are closely linked. In this article, we explore those links, suggest some simple tools to help you control debt more easily, and offer advice on where to go if your debt becomes unmanageable.
According to Mind, the mental health charity, 1 in 4 of us will experience a mental health problem at some stage in our lives. 1 in 6 people say they regularly experience a mental health issue.
What do we mean by mental health and mental health problems?
We realise there's an enormous sensitivity surrounding mental health and the way we talk and write about it. For the purposes of this article, we talk about mental health and mental health problems as a 'catch all' description for a hugely varied collection of more than 200 diagnosed conditions which can include depression, anxiety disorders, schizophrenia and bipolar disorder.
We know not everyone appreciates general terms such as 'mental health problems' but we have been guided by Time To Change's advice on the topic in using terms generally viewed as most acceptable.
Mental health and mental capacity
For the purposes of this guide, we're drawing a distinction between mental health issues and mental capacity.  'Mental health issues' describes those thoughts, illnesses or traits that someone may possess which may make it harder for them to manage money or cope with debt.
This is different from someone who lacks mental capacity – which describes someone with, for example, dementia, who may not be able to understand their debt issues or make decisions about it. We'll cover mental capacity and debt in a separate article.
The link between debt and mental health
In a survey of 5,500 people by Money and Mental Health, 46% of people who have problem debt also have a mental health problem. 86% of respondents said "their financial situation had made their mental health problems worse."
Yet the issue is not simply one way. Problem debt may lead to mental health issues, but it's also possible that mental health issues can lead to problem debt.
According to the Money and Mental Health survey, almost one in five (18%) people with mental health problems are in problem debt. If you have a mental health condition, you are 3.5 times more likely to be struggling with problem debt than someone without a mental health condition. And 72% of survey respondents said their mental health problems had made their finances worse.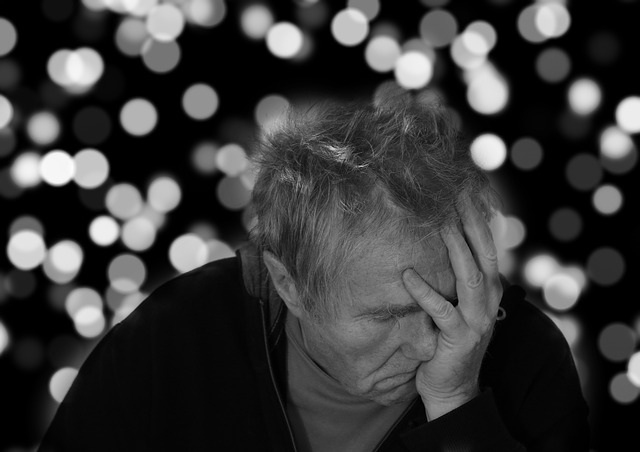 How debt can affect mental health
A 2010 study by the Royal College of Psychiatrists, as noted in mentalhealth.org, also found a clear link between problem debt and mental ill-health, with 50% of adults in debt saying they had mental health issues.
Those issues ranged from non-diagnosed issues such as embarrassment or guilt, to diagnosable conditions such as stress, anxiety and depression. Whilst suicide often involves a complex cocktail of factors and debt is rarely the only factor, the two are clearly linked.
Debt can affect your mental health in a number of ways, including:
Sleep: It's easy to find yourself in a vicious cycle of debt which can affect your ability to get a good night's sleep. This in turn can affect your energy levels the following day, making it harder to concentrate. If left unchecked, a prolonged lack of sleep can affect your family and career, and compound your debt problems.
Isolation: There's no single, common point at which debt becomes the sort of problem debt that can affect your mental health. It's different for everyone. For some, the debt becomes a problem when there's no money left for social spending. For others, the problem becomes most acute when there's no money for rent or heating. But with all of these, the effect on the individual is often very similar – a feeling of isolation; that you don't want to trouble anyone or that there's no one you can turn to. This isolation can make mental health issues worse.
Pressure: If you're facing debt problems, it's unlikely your creditors will be leaving you in peace. Even the most considerately worded demand letters can cause additional stress. When debt collection agencies are insensitive or aggressive, that pressure can become unbearable.
Self-worth: Unmanageable debt stops you being able to pay for the things you once did – from school trips and Christmas presents to clothes and food. That can have a damaging effect on a person's self-worth, making them feel as though they have 'failed'.
How does mental health affect your finances?
Income: According to Money and Mental Health, if you have mental health issues, you are less likely to be in any form of paid employment, and if you are in employment, it is likely to be low paid, high turnover, part time or temporary work.
74% of the general working population are in work. That figure drops to 43% for people with mental health problems.
Expenditure: Mental health conditions can affect the decisions we make and the way we behave. That can apply to every facet of life, but it's especially true of money, because managing money requires a level of control, detail and order that may be difficult to maintain when you're also managing your mental health. The Money and Mental Health survey found:
93% of respondents spent more than usual when they were unwell
92% found it harder to make financial decisions
74% put off paying bills
56% took out a loan they would not have taken out if they didn't have a mental health problem
To make matters worse, mental health problems can often make it harder to deal with the people and services who can help. In the survey, many people said they felt anxiety when considering talking to a bank. Phone calls were challenging. And it can be difficult to muster the confidence and energy to hold essential conversations, which is why financial problems are left to grow worse.
This can be a particular challenge if you are bipolar or suffer from conditions including depression of OCD.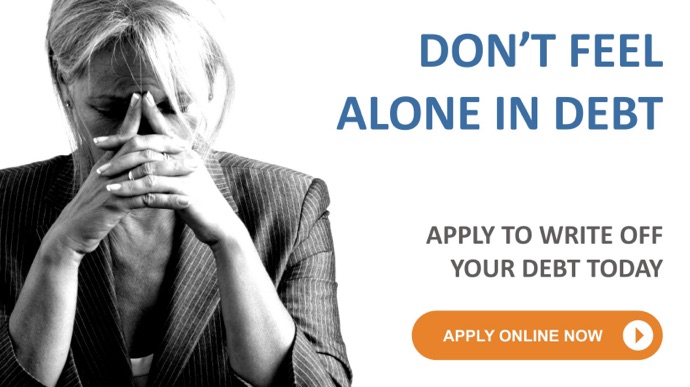 Managing debt if you are bipolar
Bipolar disorder is commonly a factor in problem debt, because the nature of the condition (bouts of depression and mania) means sufferers will experience sporadic periods when they act impulsively – and sometimes those impulsive actions can include spending money they don't have. The same can be true for people with depression or OCD.
There are, however, ways you can help control the damage you can cause during manic bouts, and fix things afterwards:
Most goods that you buy online are governed by the Consumer Contracts Regulations. The regulations give you 14 days to change your mind and return anything you don't want. So if you have bought something and regret it later, don't open it when it arrives, just send it back. You can find more about your consumer rights here: www.moneysavingexpert.com/consumerrights
Ask your credit card company to lower your limits, or give some/all of your cards to a trusted relative or friend who can hold them for you until you really need them
If gambling is a problem, you can exclude yourself from online sites, high street betting shops, and casinos. None are fool proof and not every operator is yet in the scheme, but they can help put barriers in place that make it harder to run up debt.
Closely monitor your bank account to ensure you don't run up overdraft (and worse, unauthorised overdraft) charges
Join bipolarscotland.org.uk/membership, which includes access to self-help groups and discounts
Get help with your mental health
For expert support with your mental health – and not just for financial matters – contact any of the following:
See If you qualify to write off your debts
You may qualify to write off a percentage of your debts through a debt scheme such as a Trust Deed in Scotland or an IVA (If you live in England, Ireland or Wales). Use our free debt calculator here to see if you qualify.
3 things you can do right now to help reduce your debt
Not all debt is bad debt. But debt that gets out control is a problem – and it could help fuel a mental health issue. It's not always easy to spot the signs in advance, but if you can see a debt problem growing it will always be easier to tackle it now than later.
The first challenge, then, is recognising that you have a debt problem. Here are some tell-tale signs:
You feel anxious ahead of each now credit card bill
You worry about how you will make repayments
You find yourself shuffling money from one card to the next to make payments ('robbing Peter to pay Paul')
You ignore or avoid demand letters and calls from creditors
You are starting to miss payments – or you are regularly missing them
To start fighting back against your debt, here are three things you can do right now:
Stop borrowing
Easier said than done, of course, but with careful budgeting and by being ruthless in cutting out any unnecessary spending, you may be able to prevent adding to the debt.
Here's a simple one, but there are many more online.
Find a cheaper way to manage the debt you already have
The sooner you do this, the better. Once you start missing payments your credit rating will deteriorate and it will become much harder to access cheap borrowing. But if you act before then, you may find 0% credit card offers or a (relatively) low interest bank loan could enable you to consolidate debt at a much lower interest rate, and a much lower combined monthly payment, than you are currently paying.
Pay the biggest amounts off the most expensive debt
There's a tendency for us all to spread the payments around when we owe money – perhaps paying an equal amount off all debts each month. Look again at the interest rates you're paying on each debt. Some will be higher than others, so shift the payments accordingly, paying most off the debts that have the highest rates.
Get debt help
Because of the nature of mental health conditions, taking action before financial problems become critical is rare. But even when the debt collectors are calling and the problems seem at their worst, there's always a solution.
A Trust Deed Scotland is just one of a range of debt management measures for people in Scotland that could reduce your monthly payments by an average of 60% and stop your creditors chasing you – for good.
92% of our customers rate us as 'great' or 'excellent' on Trustpilot. So if you're managing mental health and problem debt, let us help with the money side of things. You may well find that, once we do, it helps alleviate other problems too.
To explore trust deeds and other debt management options, talk to us.
Related Articles
Trust Deed Example
Example Unsecured Debts
1

Personal loan
£8,000

2

Credit card 1
£6,812

3

Council Tax
£4,092

4

HMRC Debts
£5,399

4

Overpayments
£5,200

4

Overdraft
£700
Total Owed
£30,204
Your Monthly Repayments Would Be
Before
a Scottish Trust Deed £748
(total contractual repayments)
After
a Scottish Trust Deed
£295
(total contractual repayments)
Reduced by
60%
Apply Now
* Subject to creditor acceptance
* Payment subject to individual circumstances
* Credit rating may be affected
* Fees apply, subject to individual's circumstances. For more information on our fees click here