Being threatened with court action can be an extremely worrying experience. So what can you do if you receive a court summons for non-payment of debt in Scotland?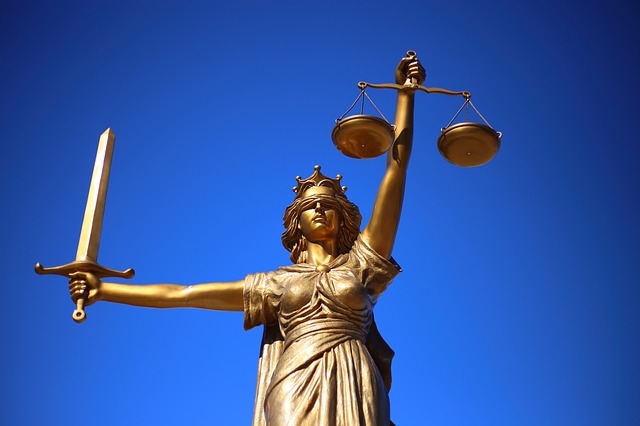 Can I be taken to court for not paying debts?
Generally, yes. The creditor will need to follow certain procedures (see below), but providing they do that they will be able to apply to the sheriff court for a decree (otherwise known as a decision). If approved, you will be ordered by the court to act on the decree. Typically, this will mean you need to repay some or all of the debt.
One way to avoid court action (and all other chasing by creditors) is with a protected trust deed. Once approved you can't be chased for any of the debts included within it. You can find out more about trust deeds here.
What should I do if I receive court papers?
If you check the court summons and respond to it within the time limits set, it's possible (although not guaranteed) that you'll limit the effects of the decision. Instead of being ordered to pay all the debt all at once, for example, you may be allowed to repay in instalments. If you find an error, you may be able to delay or remove the threat of court action.
Ignore the summons, however, and none of that can happen. The decree will be issued against you and you'll probably be required to pay the entire debt. The decree will also adversely affect your credit rating for six years.
If you can't pay the debts covered by the decree the lender will be able to take enforcement action (known as 'diligence' in Scotland). To find out what happens then, see 'What happens if I can't pay the decree?' below.
Can I challenge the decree?
There's a popular misconception that when a creditor fails to follow the correct procedures under the Consumer Credit Act, you as a borrower can somehow 'wriggle' free from the debt. That's not true for two reasons:
Not every debt is covered by the Consumer Credit Act (CCA); and
Failure to follow the correct procedures doesn't prevent the debt existing. It may, however, mean that the debt is not enforceable in the court
It is, therefore, always worth checking that, where the debt was covered by the CCA, the creditor has carried out their obligations. If they haven't, you may be able to challenge the decree.
What debts are covered by the CCA?
The Consumer Credit Act covers regulated agreements. These are credit agreements taken out by individuals, not companies, and which are not exempt.
Agreements classed as exempt from the CCA include:
Mortgages
Employer loans
Credit union loans
Green Deal credit
Utility hire agreements (e.g. hiring a gas or water meter)
If the credit is covered by the CCA, the lender should have given you a document showing the following information before you signed:
The goods or services bought using credit
The amount of credit
The interest rate
Repayment details, including how much you would repay and when instalments were due
After you signed, you should have received a copy of the agreement and an annual statement. Before any communication from the courts, you should have received a letter of default from the creditor and have been given time (usually a few weeks) to pay.
What happens if the decree is unenforceable?
If the lender hasn't carried out their obligations as above, you may be able to challenge the decree on the basis that the terms of the CCA haven't been followed. At court, one of three things may happen:
Your challenge may fail and the decree will be upheld.
Your challenge may be upheld pending some action by the creditor that would make their claim enforceable. For example, if the lender can't provide you with an original copy of the agreement, the decree may be unenforceable. But if they can then reconstitute a copy, your challenge may only be enough to delay enforcement.
Your challenge may be upheld. In this situation, the lender may not be able to apply to court for a decree, but that would not prevent them from some other form of action, for example, demanding payment, referring the case to a debt collection agency and/or reporting the debt to a credit reference agency.
Can I ask for more time to pay?
Yes. There should be a form included with the court papers to enable you to do this and you'll need to complete and return it with 21 days. If you return the form late the sheriff will likely issue a decree ordering the debt be repaid in full.
It's worth noting that the creditor doesn't have to accept your payment offer. If they refuse you may be asked to attend a hearing to settle the matter and/or the sheriff can make a decision to accept or reject.
NOTE
If your request to extend the time to pay is approved you'll receive a decree with the time to pay clearly noted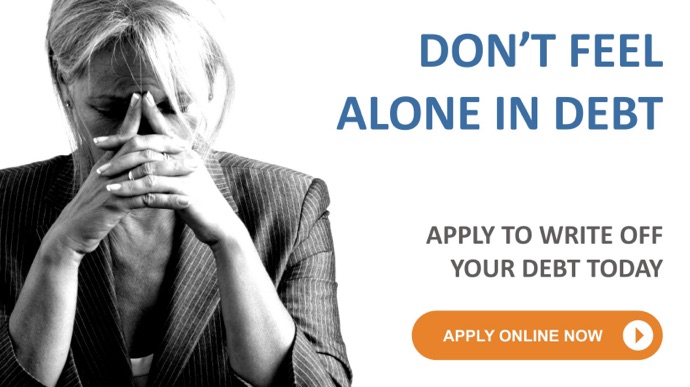 What happens if I can't/don't pay the decree?
If a decree is awarded against you and you can't afford to pay within the time set, or you breach the terms of your repayment agreement, the creditor can take enforcement action (known as diligence) against you. Diligence can take many forms, but in debt matters the action would typically be:
Arrestment: Which may include taking wages directly from your employer or your bank account
Attachment: Which could include seizing goods or property in your possession
Inhibition: Preventing you from making property dealings (selling, transferring etc)
You can find more about the various types of diligence from the Accountant in Bankruptcy.
How can a Scottish Trust Deed help me?
A Scottish Trust Deed, once protected, can prevent your creditors chasing you for debts – and that includes taking you to court. It's important to note that a trust deed won't help you once diligence (see above) has started, so if your debts are beginning to spiral and you are starting to miss payments it's important to act immediately, rather than waiting for creditors to seize the initiative.
First, talk to your creditors. They may be able to arrange payment plans or short payment holidays that give you time to put payments back on track. If that doesn't solve your problems, talk to a debt advisor.
NOTE
A Scottish Trust Deed could reduce your monthly payments by an average of 60% and stop your creditors chasing you – for good.
92% of our customers rate us as 'great' or 'excellent' on Trustpilot. So if you're struggling to manage debt, let us help.
To explore trust deeds and other debt management options, talk to us.
Related Articles
Trust Deed Example
Example Unsecured Debts
1

Personal loan
£8,000

2

Credit card 1
£6,812

3

Council Tax
£4,092

4

HMRC Debts
£5,399

4

Overpayments
£5,200

4

Overdraft
£700
Total Owed
£30,204
Your Monthly Repayments Would Be
Before
a Scottish Trust Deed £748
(total contractual repayments)
After
a Scottish Trust Deed
£295
(total contractual repayments)
Reduced by
60%
Apply Now
* Subject to creditor acceptance
* Payment subject to individual circumstances
* Credit rating may be affected
* Fees apply, subject to individual's circumstances. For more information on our fees click here