What is a protected Scottish trust deed? And what happens if your trust deed isn't protected?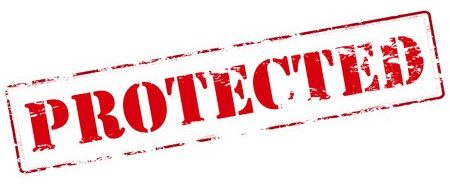 What is a trust deed?
A trust deed is a formal agreement between you and your creditors that can help you escape debt for good. In return for paying what you can afford each month for (usually) four years, your creditors will stop chasing you for the money you owe and at the end of the four years your debt will be wiped off.
On average, the people who arrange trust deeds through us see their monthly repayments drop by 60%.
You can find out much more about trust deeds here
What's the difference between a protected trust deed and an unprotected one?
The key to a successful trust deed is protection. When a trust deed is protected, all creditors of the debts covered by it are bound by the deed, whether they agreed to it or not. That means they can't chase you for repayment of the money or threaten enforcement action (such as making deductions from your wages or sending debt collectors to recover money).
If a trust deed isn't protected it doesn't cease to exist, but its effect is limited because it only binds those who agreed to it. That leaves all the other creditors who didn't agree to the trust deed free to continue to take action against you.
How does my Scottish trust deed get protected?
When you make an application to protect your trust deed, each of your creditors will receive notice and have five weeks to object. After five weeks, if fewer than 50% of the creditors (or creditors representing 33% of the total debt value) have objected, your trust deed will become protected.
Example 1

Your debts are held by ten creditors. Each receives notice of your trust deed application and after five weeks, four of them to whom you owe the smallest debts have objected. Your application will succeed.
Example 2


Your debts are held by ten creditors. Each receives notice of your trust deed application and after five weeks, three of them have objected. However, although the majority of creditors have approved the application, the three who have objected are your largest creditors, holding 50% of the total debt between them. Your application will fail.
Do creditors usually agree to a protected trust deed?
A sufficient majority usually do, but it's important to note that your creditors do have a choice over whether to accept or not. That decision is usually based on whether they feel they can recoup more money via the trust deed or some other route.
If my creditors are already taking action against me, can I still get a protected trust deed?
That depends on what stage your application or their action is at:
If your creditors are threatening to take action against you but a court has not yet issued a decree or decision, you can apply for a protected trust deed – subject to you meeting the application criteria
If a court has issued a decree against you (you can find out more about court orders here) and, having been unable to repay your debt, the creditor has begun enforcement action, you will not be able to start a fresh trust deed application to cover the debts listed in the court order. You may, however, be able to start an application to protect you against other creditors.
If you have applied for a trust deed but it has not yet been protected (because, for example, your application is awaiting the end of the five week objection period) and a creditor begins enforcement action, you can apply for that action to be put on hold for six weeks. This is known as a moratorium. If, during this period, the trust deed becomes protected, your creditor's enforcement action will fail.
What happens if my trust deed isn't protected?
If your application to protect your trust deed fails, only those creditors who agreed to it will be bound by it. The others may accept the payments you offer, but they aren't obliged to. Even if they do accept your payments, interest and charges will continue to grow and after four years, unlike the debts covered by the trust deed, you'll still owe money to the creditors who refused to protect your trust deed. You may find that the debt is larger at the end of four years than it is now.
Your creditors could take alternative action, which would likely be sequestration (bankruptcy).
But there are other courses of action open to you too:
A Debt Management Plan (DMP) is an informal arrangement, but may be something your creditors might consider as a way of reducing your monthly payments but paying for a longer period.
A Debt Arrangement Scheme (DAS) splits the money you can afford to pay equally amongst your creditors. They'll have to agree, but it's a good solution if you know you could repay your debts if you had longer to pay. Unlike a DMP, a DAS is a formal arrangement which freezes any interest and charges and also protects you against being made bankrupt by any of the creditors in the scheme.
Sequestration could free you from all your debts, with the bankruptcy discharged after one year and repayments ceasing after four. Often seen as the 'nuclear' option, bankruptcy isn't something to be entered into without expert advice, but it could be the right option for you if your protected trust deed application fails.
Talk to Scottish Trust Deed
Despite our name, our advisors are experts in all forms of debt management in Scotland, so whether a Debt Arrangement Scheme, a protected trust deed or sequestration would be the right choice for you, we'll help make the decision and every step easier.
92% of our customers rate us as 'great' or 'excellent' on Trustpilot. So if you're struggling to manage debt, let us help.
To explore trust deeds and other debt management options, talk to us.
Related Articles
Trust Deed Example
Example Unsecured Debts
1

Personal loan
£8,000

2

Credit card 1
£6,812

3

Council Tax
£4,092

4

HMRC Debts
£5,399

4

Overpayments
£5,200

4

Overdraft
£700
Total Owed
£30,204
Your Monthly Repayments Would Be
Before
a Scottish Trust Deed £748
(total contractual repayments)
After
a Scottish Trust Deed
£295
(total contractual repayments)
Reduced by
60%
Apply Now
* Subject to creditor acceptance
* Payment subject to individual circumstances
* Credit rating may be affected
* Fees apply, subject to individual's circumstances. For more information on our fees click here