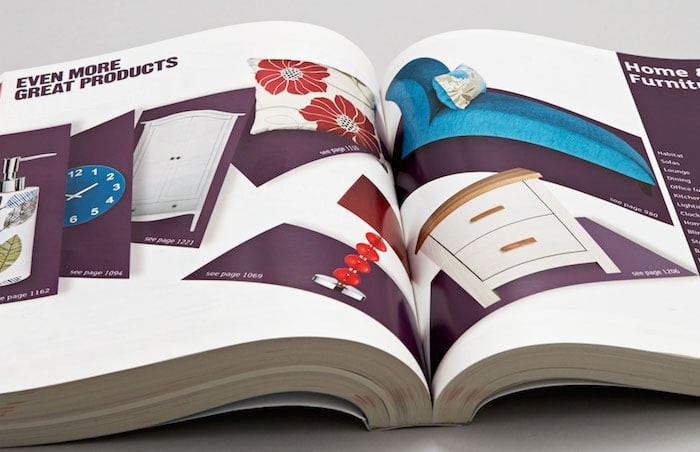 Catalogue Debts: What To Do If You Can't Pay
What are your options if you can't make your catalogue repayments? Here's our advice.
If you've bought items from a buy now pay later catalogue like Littlewoods, Very and Grattan, you may have taken advantage of a 0% interest deal or a buy now pay later offer. There's nothing wrong with these, but you have to keep up with the payments.
What happens if I miss a catalogue payment?
Miss a payment and you may be charged a late payment fee. Worse still, you could lose the interest free period and switch to a high interest rate – sometimes as high as 40% APR. If you continue to miss payments, the debt can grow very quickly.
So the first step in fixing the problem is to act fast. If you know you're going to miss a problem, don't just let it happen. Call the catalogue company and tell them the situation. They may agree to lower your payments temporarily. It may also prevent you from losing the interest free part of your deal.
Can I cancel my purchase?
Yes, within 14 days. If you've bought something from a catalogue and then realise you can't afford it, you can send it back. You might need to pay for postage.
I'm an agent. What happens if one of my customers can't pay?
It's really important to keep your customers' accounts separate from your own. If you don't and they miss payments, you'll be liable for the money. Providing you keep the money you collect from friends and family in separate accounts, the catalogue company will have to deal with your customer direct if they miss payments and you won't be affected.
What happens if I can only afford the minimum payment each week?
The catalogue company sets a minimum payment that you'll have to make each week, but if you only ever pay the minimum amount, it may not be enough to cover the cost of the interest. If you continue to pay only the minimum, you may receive a letter about "persistent debt".
Persistent debt
If you continue to make only the minimum payment, you'll keep getting occasional persistent debt letters asking you to raise your payments. After three years, you may be given other options to help pay the debt down faster. These could include:
Switching to a different payment plan
Switching to a different form of credit (e.g. a credit card)
Suspending interest and charges – be aware, if you take this option, your credit rating could be affected
What happens if I don't pay?
When you first miss a payment, the catalogue company will send you a reminder asking you to make immediate payment. There may also be a late payment charge. If you don't pay, it's at this point that you may lose any preferential rates. The company will also block your account, so you can't buy anything else.
Can I go to prison for not paying catalogue debts?
No. Failing to pay catalogue debts is not a criminal offence. Catalogue debts are known as 'non-priority debts' which means they are treated in the same way as credit card and store card debts.
If you only have enough money to pay some of your debts, always pay priority debts first such as:
Mortgage repayments
Rent
Council tax
Secured loans
Utility bills
Court fines
Taxes
What happens if I can't pay?
The catalogue company will continue to ask for payment, and interest and charges will continue to be added to your account. The company may get a debt collection agency involved or take court action against you.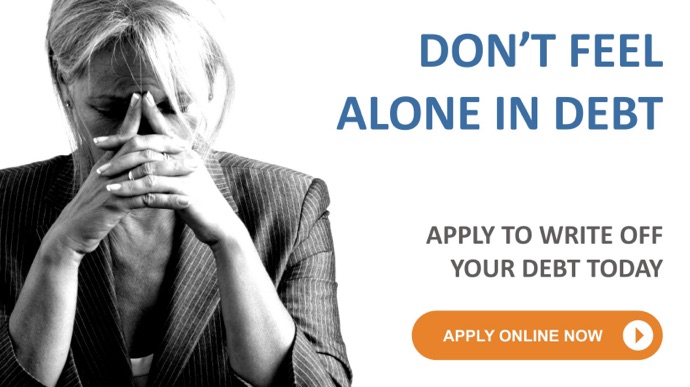 Don't let things progress that far. There are a number of debt management solutions that could help you, including:
A Debt Management Plan (DMP)
An informal arrangement for non-priority debts only, where a plan provider divides what you can afford to pay amongst your creditors, which could include catalogue companies.
A Debt Arrangement Scheme
Suitable for any amount of debt (unlike the options below which require a minimum amount) so ideal where your only debts are to catalogue companies. You will need to keep up regular payments but interest will stop being added to the debt once the scheme has been set up.
A Protected Trust Deed (also known as a Scottish Trust Deed)
You'll need a minimum of £5,000 of debt, but if your catalogue debts plus your debts elsewhere take you over that threshold, you'll be able to apply. A trust deed could help you reduce your monthly payments by an average of 60%, stop creditors from chasing you for payment, and write off large amounts of the debt.
An IVA (Individual Voluntary Arrangement)

An IVA is the English version of a Trust Deed. The criteria is very similar but with small differences, such as the plan duration, which is 5 years instead of 4 years. The minimum debt required to enter an IVA is £5,000. And again, if you have unsecured debts above this then any parking ticket fines can be added to it and legally written off.
Sequestration (bankruptcy)
You'll need at least £1,500 of debt to take this route, which could include catalogue debts along with any other debts. Likely to be seen as a last resort, however, behind the above options.
Which debt management solution is right for me?
Our expert debt advisors will be able to help you make the right decision. Talk to one of them now
Related Articles
Trust Deed Example
Example Unsecured Debts
1

Personal loan
£8,000

2

Credit card 1
£6,812

3

Council Tax
£4,092

4

HMRC Debts
£5,399

4

Overpayments
£5,200

4

Overdraft
£700
Total Owed
£30,204
Your Monthly Repayments Would Be
Before
a Scottish Trust Deed £748
(total contractual repayments)
After
a Scottish Trust Deed
£295
(total contractual repayments)
Reduced by
60%
Apply Now
* Subject to creditor acceptance
* Payment subject to individual circumstances
* Credit rating may be affected
* Fees apply, subject to individual's circumstances. For more information on our fees click here