Debt is part of life and most of us will have it at some point in our life. We all collect student debt, credit card debt, home loans, car loans, or even the money you owe to your friend, the debt we accumulate in your lives can make it hard to feel financially free. It might bar you from feeling confident in your financial future. The best time to start your debt free journey, is now.
Over 8.3 million people in the UK are unable to pay off debts or bills, according to the National Audit Office. In July of 2018 the UK gross mortgage lending marketing was up 7.6% higher than the year earlier (see image below).
UK Household Finances As At June 2018
Gross mortgage lending and credit card spending (£m)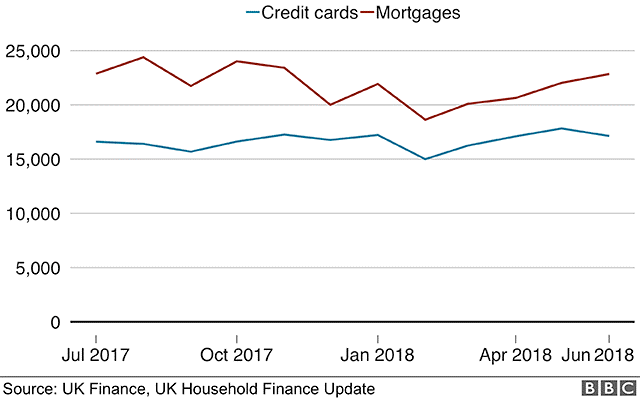 Image Source: https://themoneycharity.org.uk/money-statistics/
In fact, the average UK household owed nearly £1.6 trillion at the end of June 2018, up from £1.55 trillion a year ago. In 2017, the ONS reported that for the first time in 20 years, households saw their annual outgoings surpass their income. Translation: UK citizens are spending more than they earn and seriously digging themselves into a debt filled hole.
Take courage and comfort in knowing that you are not alone in carrying all that debt. It could even be that your debt is below average.
Average Total Household Debt (£)
Includes Mortgages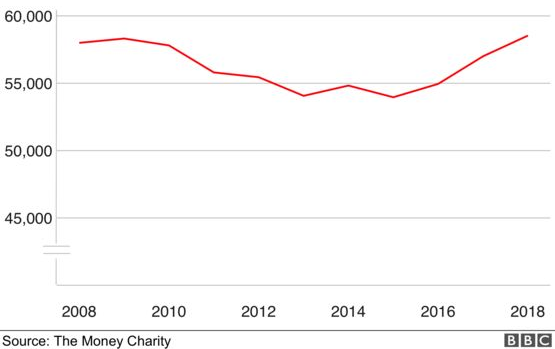 Image Source: https://themoneycharity.org.uk/money-statistics/
Living debt free isn't a far-off dream that is impossible for a person. It can feel like an unattainable goal, what with the student loans, car loans, and mortgages looming over our heads. Credit card companies also charge sky-high interest rates that turn our debt into a crashing mess.
Fortunately, amidst all the chaos of debt, you can escape its grasp and be debt free. We are here to share some easy things you can do to reduce your debt:
Negotiate lower rates with your lenders.
Take the snowball approach to paying off the debt.
Avoid dumb mistakes again.
Spend less than you earn.
Use a government backed Trust Deed to pay off debt
Research balance transfers.
Consolidate debts.
Pay off the most expensive debts first.
Why Should I Pay Off Debt?
There are many reasons a person could want to get out of debt, and they vary from person to person. Some may want it gone so they can reach other financial goals. Others look to relieve stress. If you need more inspiration to downplay your debt, here are some motivational thoughts:
Monthly debt payments are going to pay down something that will not benefit you. Think of what you could be putting that money to that will benefit you or your family. Paying off your debt will ensure you reach your financial goals.
The stress alone of debt can cause illness, both physical and mental. 22% of people surveyed by the Mental Health Foundation said that debt was a major cause of their stress.
Your credit score is affected. Having too much debt decreases your credit score making it harder to get low interest rates.
Interest costs you more than the actual debt. Did you know that most credit cards charge 20% or more in interest fees? That's a lot of money that is not being used to help you in the long run.
Others Like You Have Gotten Out Of Debt – So Can You
Just like there are many people who have piles of debt, there are just as many people who have gotten out of debt. And they've done it without having to declare bankruptcy. Some people have paid off over £100,000 in debt. It won't be easy, you'll have to have grit and determination, and and an understanding that it might take time.
On average, with a dedicated plan, most people can pay off their debt, other than their mortgage, in 2-4 years. All it takes is a good plan and strategy to keep you on track to achieving your financial goals.
Where Do I Start To Get Out Of Debt?
The beginning of any journey is knowing where you are. Find your net worth. It can be painful and embarrassing to total all your debt and see how out of control it's gotten. Sit down by yourself or with your spouse and write down all the balanced owed.
Next write down the minimum payments you must make in addition to the interest rates you are being charge. Mortgage debt doesn't have to be a concern at this point because it is long term and low interest rate.
Then calculate how much you make in a month. Be reasonable about the kind of money you can put towards your debt and still live comfortably. This is the part where it takes sacrifice and dedication. You will have to live frugally to make this happen.
Set Reasonable Goals For Paying Off Your Debt
For the best results, be specific with what you want. Set a timeline that can help you formulate some debt-reduction goals. Create not only long-term goals but short-term goals as well. Think "By month 4, I want to have X amount of my debt paid off.
Then write the goals down, commit to them, and put them somewhere you can remember them often. It helps to have a sponsor or coach of some kind to keep you on track with where you want to go.
What Is A Credit Score And How Can It Help Me?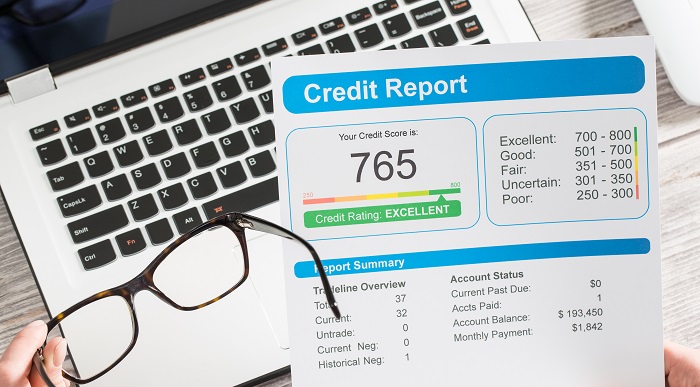 A credit score is a number based on your credit report. It plays a significant role in your finances, both now and in the future. A positive credit scores qualifies you for low interest rate mortgages while a poor score costs you more in interest rates than is worth it.
Most lenders use FICO scores to get an understanding of your credit scores. While credit scores might very a bit between lenders, they will all be similar enough.
You can use tools such as ClearScore, Experian Credit Report, and Credit Karma to keep track of how your credit score is improving. By law, you are entitled to a free copy of your credit report annually from each of the three main credit agencies.
This can help you check them for errors and keep your scores down.  As you work on paying off your debt, overtime, your credit score will increase. Here's how the credit score is broken down:
[ninja_tables id="2533″]
| | |
| --- | --- |
| Payment History | 35% |
| How much you owe | 30% |
| Length of credit history | 10% |
| New credit | 10% |
| Other factors | 10% |
Tips For Paying Off Debt
Now that you know why it's important to get out of debt, you can start using these strategies to pay off the debt and break free from its bonds. Use one or more of these ideas and stick with your plan in a dedicated way. Have patience with yourself and realize it will take time. Paying off debt without a plan is not effective. So, we're here to offer you a plan.
Negotiate Lower Rates
Changing the interest rate on your mortgage is an easy and less painful way to reduce your payment amount. It might not always be possible depending on where your loan is, but it can't hurt to try. Keep in mind that it's only worth it if the new interest rate is going to be a percentage lower than the one you have.
For credit card debt, just ask. It helps to communicate with your credit card company and ask for lower interest rates and late-fee waivers. There was a study done that showed 69% of cardholders who ask for a lower rate got one and 87% of those who asked for a late-fee waiver were successful, too.
NOTE
It will never hurt to ask. It could be the thing that helps solidify your debt payoff strategy.
Use The Snowball Approach To Pay Off Your Debt
Now that your debt is listed out, it can be overwhelming to know where to start. The "snowball" method has proven successful for many people in the past. This is the idea that you take the smallest debt first, and then add those payments to the large debt. A snowball method would look something like this:
| | | | |
| --- | --- | --- | --- |
| Debt | #1 | #2 | #3 |
| Balance | £50 | £1075 | £1925 |
| Min. payment | £25 | £50 | £75 |
| | | | |
| January | £125 | £50 | £75 |
| February | £125 | £50 | £75 |
| March | £125 | £50 | £75 |
| April | £125 | £50 | £75 |
| May | >>>>>>>>>>>>> | £175 | £75 |
| June | | £175 | £75 |
| July | | £175 | £75 |
| August | | £175 | £75 |
| September | | £175 | £75 |
| October | | >>>>>>>>>>>>>>> | £250 |
| November | | | £250 |
| December | | | £250 |
| January | | | £250 |
| February | | | £250 |
| March | | | £250 |
This will help you feel like you have momentum and are getting somewhere with your debt. It is encouraging for you to see progress.
Pay Off Most Expensive Debts First
This is a different way of thinking about your debt pay off. In this approach, pay off your high interest rate debts first. These debts are costing you more in the long run and can save you money as you work to pay off your debt. Minimize your interest spend by paying off the debt that charges 24% in interest before worrying about a debt at only 6% interest rate.
Spend Less Than You Earn, Make More Money
This seems like a common sense thing to do, but you'd be surprised how many people don't understand this. Don't spend more than you make. Period. This take sacrifice and sometimes creativity to make it happen.
Here are some great ways to decrease your spending:
Use a budgeting app to hold you accountable to your goals. It can help you visualize where you want to be with your money.
Don't got out to eat with friends. Instead, host game nights.
Cancel all subscriptions to irrelevant magazines, gyms, etc.
Meal prep lunches and plan groceries beforehand.
In addition to planning groceries, don't shop on an empty stomach.
Trade babysitting services with friends
Download a savings app, like Acorns, to invest and grow a nest fund.
Call the cable, phone, and internet companies to see if you can get a lower charge.
Postpone making major purchases
Stop eating out, and if you do, drink water.
Quit smoking, if you need to.
Find free events in your community to attend on date nights
Shop with coupons or on sales.
Plan food with coupons and sales in mind.
Purchase store brands, they tend to be less expensive.
Buy in bulk, if possible.
That's only half the equation, the other half is finding ways to make money.
Take on a part time job. Even if it's something simple online. Look at local retailers needing night shift employees. There are other jobs such as teaching English, freelance writing, and freelance editing that can supply you with funds.
Use your skills to make art, jewelry, soap, knitting and so on. Sell these items.
Ask for a raise. It's that simple. 70% of people who ask for raises, get one. It can't hurt to ask!
Drive for a vehicle service such as Uber or Lyft on the weekends.
Rent out a room through Airbnb in your home for travelers.
Babysit or house sit for friends or neighbors. Find a side job you can do on weekends such as housework, lawn care, etc.
You'll have to think outside the box to make sure your idea is productive and money making. Each extra dollar you earn should go straight to paying off your debt. Having an accountability partner, someone who can help you stay on track, will help you find something you can reasonably do to pay off debt.
Research Balance Transfers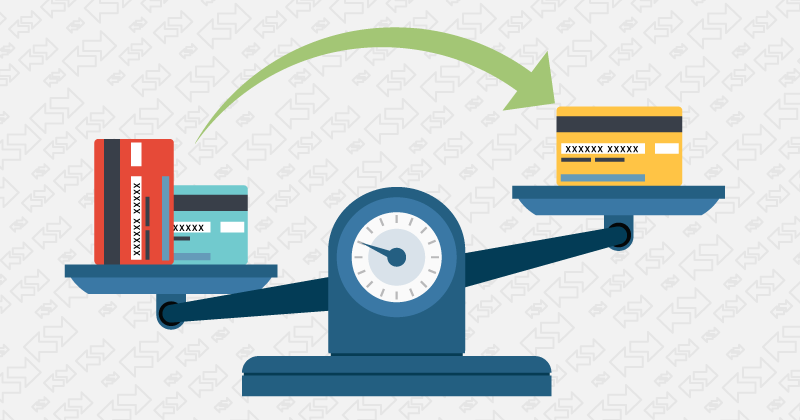 Balance transfer cards can be beneficial when trying to pay off a credit card. These cards allow you to transfer thousands of dollars owed to a credit card, to a new card with a lower interest rate, sometimes even 0%.
Some balance transfer cards won't charge you interest for up to 21 months, after which the interest rate will increase.
This is a great opportunity to keep interest payments down and stay dedicated to paying off your debt. If you can stick to the plan, 21 months will be plenty of time to pay off all, if not a large portion of the debt you've incurred.
Keep in mind that the standard rate they apply will not be the best rate, so make sure you choose a card that has relatively low interest rates during the "trial" phrase. Also, your credit score could be impacted by the interest rates, yet another reason you want to make sure you get your credit score high.
As always, keep a goal to pay off the balance transfer card before the trial phase ends so that you don't end up paying more in interest again, sending you right back where you don't want to be.
However, there is a transfer fee that is associated with these cards, typically between 3% and 5% of the amount of debt you are transferring. Even an amount larger than 20K will cost around 800 but if you feel that it's worth it for you, then do it. Do the research for yourself beforehand, of course.
It shouldn't need to be said, but as a friendly reminder, read the fine print of any balance transfer card you are using. Paying off your debt with a balance transfer card will be helpful only if you know what you are getting into.
Know the limits
Know what their limit is so you don't accidently transfer more than the card allows. It might cost you a fee if the balance is less or more than the limit.
Finally, research to see if there's a penalty APR, too. A penalty APR is when the credit card company raises your interest rate even higher than it is in circumstances such as a late payment. Obviously, it's best if there is no penalty APR, but it's best to play on the safe side and read all the fine print available.
Keep in mind that applying for a new card, any kind of card, even for a balance transfer, your credit score may be affected negatively. If you already have a fragile score, it's best to not use this method.
All we can say is, be careful and make sure you know what you are signing up for when it comes to balance cards.
Consolidate Debts
Another way to strategically pay off your debt faster is to consolidate the debts. Consolidating debt is the process of combining multiple credit card debts into a monthly payment. This kind of solution can help you lower your interest rate and save money later. It can help you pay down your debt faster.
Each debt and situation are different, so you might not be able to combine everything. Student loans can be consolidated on a separate account from credit cards.
Some households consider taking out home equity loans to assist in paying off debts. It could be an effective if the home equity loan reduces your interest rates. This strategy, if you have the discipline to pay off the loan, can be a breakthrough in paying off your debt. If you use the home equity loan to pay off the credit card and then proceed to get more credit card debt, it's not worth it.
Student loan debt is a little different. Look through federal student loan consolidation resources or private loan options to consolidate. Private loan option is usually considered refinancing student loan debt.
Advantages of this kind of consolidation include lower monthly payments, but also could prolong the payback period, meaning you'll be paying more in interest rates in the long run.
Use A Government Backed Legal Process
A Trust Deed in Scotland is a formal agreement between you and your creditors that you'll pay back what you can afford towards your debts. This type of debt repayment process was passed in 2013 to assist people with overwhelming amounts of debt.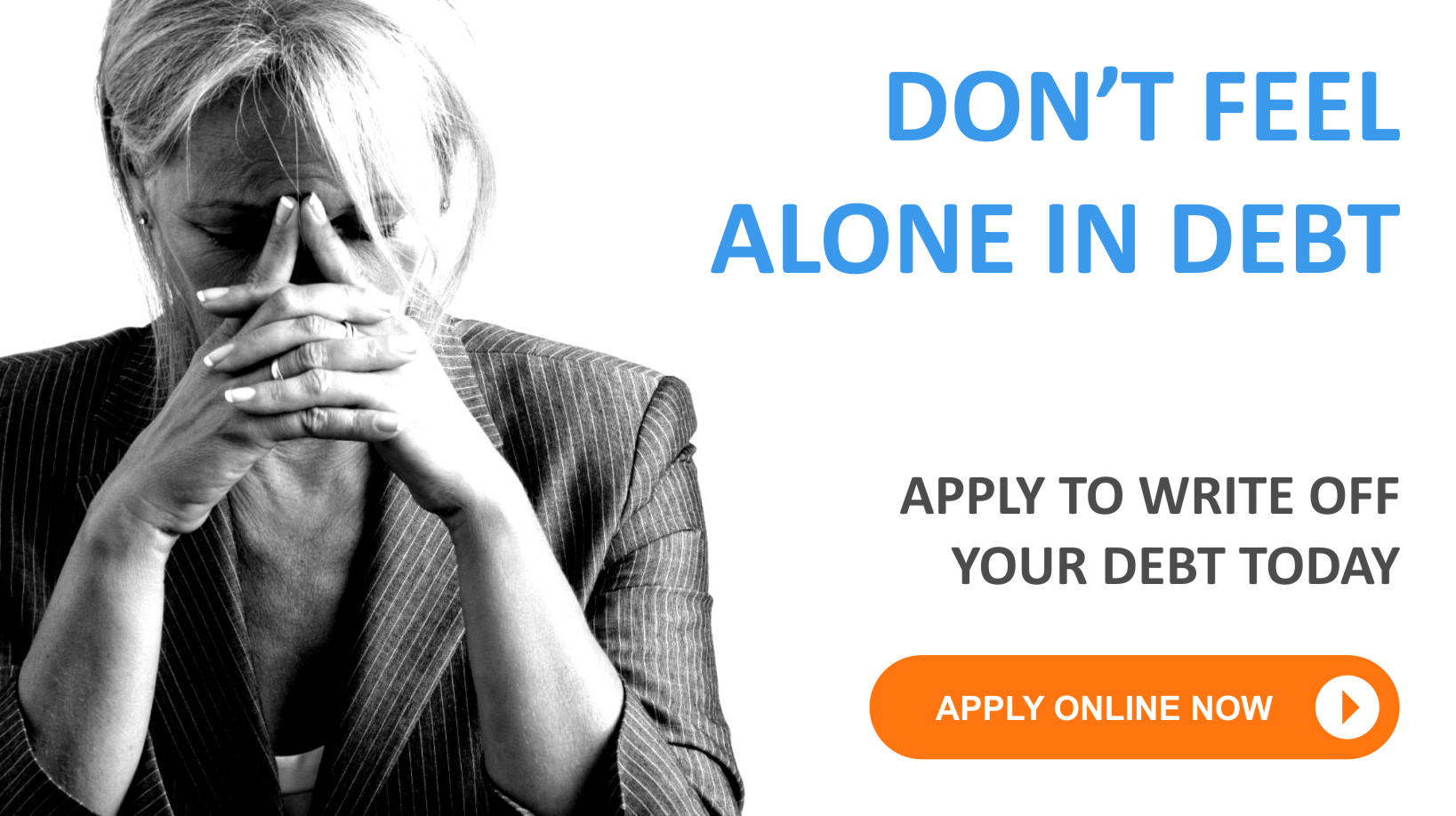 How it works is this; you make one lower affordable monthly payment towards your debt for a set period (usually 48 months) and if you're accurate and timely in your payments, you will be relieved from any remaining debt due to creditors. There are qualification steps that must be taken to see if you can take advantage of this program.
Keep in mind that Trust Deed in Scotland is a type of insolvency and it can have an impact on your ability to obtain credit in the future, but it will depend on the individual policies.
Avoid Dumb Mistakes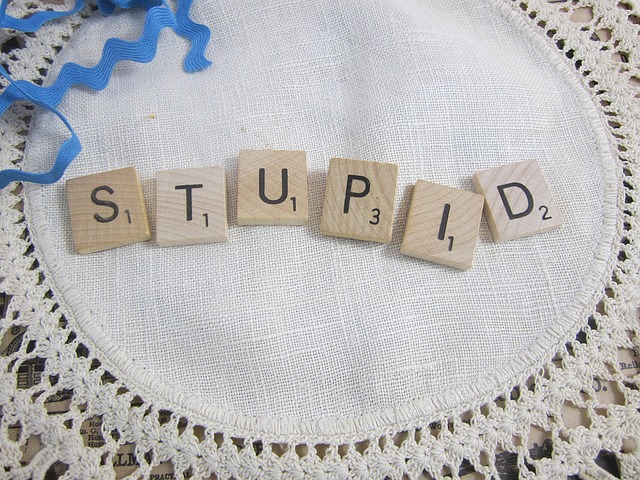 Lastly, the best way to pay off debt in the first place is to not get into any. Like we mentioned before, avoid cards that have "penalty APR" features, increasing your interest rate up to 25% or even 30%!
A seemingly simple strategy to stop getting into debt is to cut up your credit cards. Physically shred them, cut them up, and throw them away. Disconnect the card numbers from any online shopping service you may use. Always be aware of what your accounts are being charged monthly to stay dedicated and current with your finances.
Once people make the decision to become debt free, they start to be tempted by other little things that will keep them from reaching their goals. Social media, for instance is full of people who live lavish lifestyles and travel far and wide.
Stay off social media for a while to help you not compare. Every time you consider making a purchase, ask yourself, "Will this help me reach my goals?"
Remember, most credit cards have a minimum monthly payment option, but don't take advantage of this convenient payment plan. It may feel easier, but in the long run, it can end up costing you more. If you £20,000 on a credit card and you are being charged 25% in interest, you'll end up paying over £63,000 over more than 30 years. It's not worth it.
In the end, the sacrifice you make to be debt free will be worth it. Decide now to get out of debt. Make the necessary steps and adjustments to start yourself on this debt free path. You'll breathe easier, sleep better, and overall be less stressed.
Trust Deed Example
Example Unsecured Debts
1

Personal loan
£8,000

2

Credit card 1
£6,812

3

Council Tax
£4,092

4

HMRC Debts
£5,399

4

Overpayments
£5,200

4

Overdraft
£700
Total Owed
£30,204
Your Monthly Repayments Would Be
Before
a Scottish Trust Deed £748
(total contractual repayments)
After
a Scottish Trust Deed
£295
(total contractual repayments)
Reduced by
60%
Apply Now
* Subject to creditor acceptance
* Payment subject to individual circumstances
* Credit rating may be affected
* Fees apply, subject to individual's circumstances. For more information on our fees click here