A trust deed is usually in place for four years. But a lot can happen in that time. So what happens if you have a Scottish Trust Deed in place and then your income goes up or down?
According to a US study, the average person (if there is such a thing) switches jobs 12 times during their working life. If anything that number is increasing as zero hours contracts and the 24 hour economy drive more and more people to work in multiple jobs. So if you're in a Scottish Trust Deed which typically lasts four years, there's a reasonable chance you'll switch jobs within that time, and that will naturally have an effect – for better or worse – on your income.
That's not the only way your income could change, of course. You could retire and receive a pension. You could get promoted or be made redundant. You could receive an inheritance. Or perhaps that PPI claim you've been making for years could finally pay out.
So if your income changes, how will your trust deed be affected?
If your income goes down
If your income reduces, you must talk to your trustee. Temporary reductions can often be overcome by reducing or stopping payments for a short period. Longer-lasting reductions could be addressed by reducing payments and/or extending the duration.
Context can play an important part in the trustee's decision. If, for example, you are made redundant through no fault of your own and stand a good chance of finding work again relatively quickly, there's a far greater chance the trustee will be able to vary the terms of the deed in your favour. If, on the other hand, you apply for voluntary redundancy, this may be seen as an attempt to deprive yourself of assets, and a request to vary the deed is considerably less likely to succeed.
Not every change in circumstances can be accommodated. Trust deeds can't be funded by state benefits, for example. If your only source of income becomes benefits, the trustee can apply to vary payments in the short term – but if that fails, or if you remain on benefits for a prolonged period, it's likely the trust deed will fail and sequestration (bankruptcy) is likely to be the next step.
How many trust deeds fail?
Encouragingly, the latest data from the Accountant in Bankruptcy shows that Scottish Trust Deeds have been successfully discharged in more than 75% of cases since 2008. So whilst changes to your income (amongst other things) can lead to a trust deed failure, the figures show that failures are far less common than successes.
If your income goes up
There's a distinction to be made between your income going up (because, for example, you receive a pay rise or work overtime) and receiving a windfall.
Additional income is treated differently by different trustees. Where the increase is minimal, you may be allowed to keep all of it. Where income increases by a more substantial amount – or permanently – the trustee is likely to take some, 50% or potentially all of it depending on the balance of payments vs your living expense allowance.
It's worth talking to your trustee at the outset about what would happen if your income were to increase so you don't suffer any nasty surprises down the line.
Pensions
We've put together a guide on how lump sums and monthly payments can affect your pension. Read it here.
Windfalls
A 'windfall', that is, a lottery win, an inheritance or similar will be treated as an asset by the trustee and will be used to pay your creditors. If you come into money whilst the trust deed is in operation you must inform your trustee.
If the windfall is greater than the money you owe, it will probably be used to cover the debt plus costs and anything left will be returned to you. At that point, the trust deed will be discharged and you will have no more to pay.
If the windfall doesn't cover the full debt, the trust deed will continue, although the payments or duration could be reduced if the windfall is sufficient to almost wipe out the debt.
How is a PPI claim affected by a trust deed?
Like any other potential windfall, you must declare to the trustee any Payment Protection Insurance pay out you receive. Unlike most other windfalls, however, PPI is a windfall you have some advance notice of, and which has a reasonably high likelihood of being successful (unlike, for example, buying a lottery ticket and expecting a jackpot).
So even if you have not yet received a PPI pay out, if you have entered into a PPI claim, you should inform the trustee.
Finally, if you suspect the PPI claim will pay out an amount sufficient to wipe out or greatly reduce your debt, you may wish to 'hang fire' on applying for a trust deed until the outcome has been confirmed.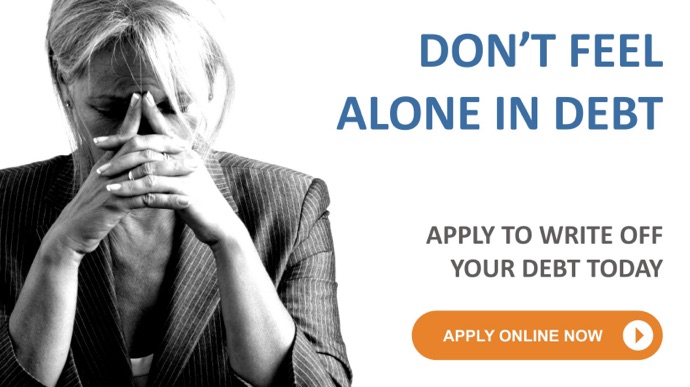 Can the trustee reopen my trust deed to reclaim money?
This is a particularly grey area at present and is currently being tested in the courts. To date, the issue has related to PPI claims which were underway whilst the trust deed was ongoing, but which were not declared to the trustee at the time, and which paid out only once the trust deed had been discharged.
With appeals currently underway the picture is not clear, but it seems likely that in the above situation, the trustee may be able to reopen the trust deed to take any monies which you knew may be incoming, but which were not declared and did not arrive until after the deed's discharge.
The situation would appear to be different where you receive a windfall after discharge which you could not have foreseen (such as an unexpected inheritance).
If you disagree with your trustee's decision you may be able to appeal against it in court. Again, as there is little case law to go on at present, it's unclear what arguments you would need to make for a successful appeal.
Keep talking
In all of the above instances, a crucial – and legal – requirement is to keep your trustee informed. Whether your income goes up or down, talking to your trustee can ensure you meet your legal obligations, which will in turn ensure that you're doing everything you can to successfully complete your trust deed.
If you're ready to explore the options that could help you escape debt once and for all, talk to us.
Related Articles
Trust Deed Example
Example Unsecured Debts
1

Personal loan
£8,000

2

Credit card 1
£6,812

3

Council Tax
£4,092

4

HMRC Debts
£5,399

4

Overpayments
£5,200

4

Overdraft
£700
Total Owed
£30,204
Your Monthly Repayments Would Be
Before
a Scottish Trust Deed £748
(total contractual repayments)
After
a Scottish Trust Deed
£295
(total contractual repayments)
Reduced by
60%
Apply Now
* Subject to creditor acceptance
* Payment subject to individual circumstances
* Credit rating may be affected
* Fees apply, subject to individual's circumstances. For more information on our fees click here