A CCJ (County Court Judgment) is a court order for you to repay a debt.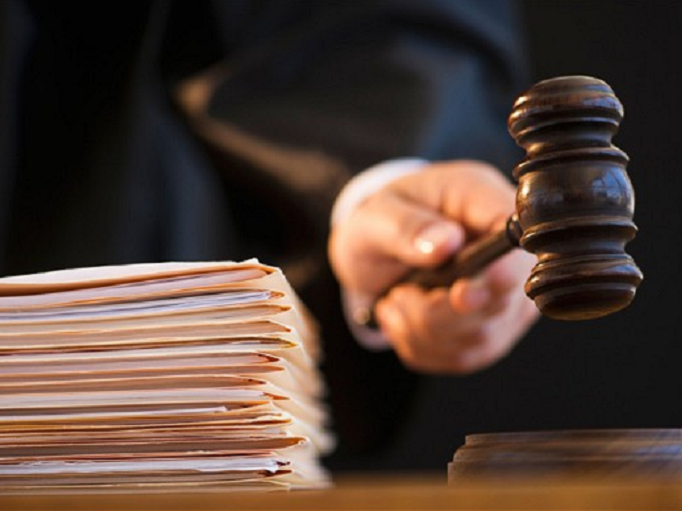 Overview of a CCJ

A creditor may take court action against you if you owe them money that you have not repaid. In England, Wales and Northern Ireland, a creditor can seek a County Court Judgment against you as part of the debt collection process. If the court agrees with the creditor that you owe the money, they will issue a CCJ which orders you to pay the debt and tells you how, when and who to repay.
Letter of claim
Don't panic if you've received a letter of claim from your creditor. Your creditor must send a letter of claim, before they can start County Court proceedings against you. The purpose of this letter is to notify you of their intention to take court action.
The document will include the amount of your debt, information about your original credit agreement, as well as details of any interest or charges that will be applied and how the debt can be paid.
You will be given 30 days to respond to the creditor. If you can come to an agreement with your creditor within this timeframe, you may be able to avoid court action.
I've received a County Court Claim pack – what should I do?
When someone makes an application for a County Court Judgment against you, you will receive paperwork from the court. Do not ignore it. You'll be given just 14 days to respond. It is important that you respond before the deadline, otherwise you could be ordered to pay at a rate you can't afford.
County Court Forms
A County Court claim pack should include each of the following forms:
N1 Claim Form
N9 Response Pack
N9A Admission Form
N9B Defence and counterclaim
The forms are an opportunity for you to either admit the debt or dispute it if you do not think you owe it. You can also use the forms to explain your circumstances to the court and give your income and expenditure details to ensure the repayments are affordable.
Can I do anything to stop a CCJ?
If you have been unable to prevent court action and a CCJ has been made against you, your only options are to pay the CCJ or try to have it cancelled (set aside).
Prompt payment
If you pay a CCJ in full within the first 30 days of the judgment date, you can have it removed from your credit file and the Register of Judgments, Orders and Fines. Of course, this isn't always feasible, but if you are able to do this, you will avoid the negative impact on your credit score.
I can't afford to pay a CCJ
If you didn't manage to return your forms, or missed the deadline, the court may have decided a repayment rate that you can't afford. CCJs are usually paid in monthly instalments, but sometimes you may be told to pay the full amount 'forthwith' (straight away).  Occasionally, you may have returned the forms correctly but the court and creditor don't agree with your offer of payment.
If you've been told to pay at a rate you can't afford, you can apply to have the payment terms changed.
Applying to change your CCJ payments
There are two different ways to get your CCJ payments changed if you can't afford to pay.
Redetermination 
You must act quickly if you are using this process to ask for your payments to be lowered. Redetermination can be used if you've received a 'judgment after determination' i.e. you returned the forms on time, but the creditor refused your payment offer and the rate of payment was decided instead by the court.
The application is free, but must be received within 16 days of the date of judgment.
Variation
You can apply at any time for a variation, for example, if you've had a change of circumstances and can no longer continue to meet repayments. There is usually a £50 fee, but you may qualify for an exemption (using N245 form) if you are on a low income.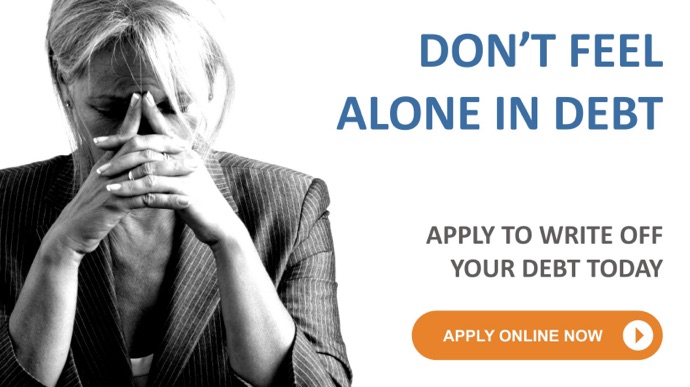 How can I get a CCJ set aside?
You may be able to get a County Court Judgment set aside (cancelled) if you do not owe the money or the right process was not followed by your creditor. There is usually a £255 fee to apply to have a CCJ set aside, so you should only apply if you are confident that the CCJ has been issued incorrectly.
You can apply to have a CCJ set aside using an N244 form.
How will a CCJ affect my credit rating?
County Court Judgments have a negative impact on credit rating. Any CCJs against you are registered on the Official Statutory Register of Judgments, Orders and Fines for England and Wales (a public database), as well as showing on your own individual credit file. This means CCJs are visible to any potential creditors and show that you have previously let debts go unpaid.
Lenders use your credit history to assess your creditworthiness and risk. A history of unpaid debts makes you less attractive to creditors and you may struggle to be approved for mortgages, loans, credit cards, mobile contracts etc.
How long will a CCJ stay on my credit file?
If a County Court Judgment is not cancelled, set aside or satisfied within a month of issue, it will remain on your credit file for 6 years from the date of the judgment. This is regardless of whether is paid in full during this time.
NOTE
Example –
You have a CCJ for an unpaid debt. You make the last payment on the CCJ 3 years after the date of the judgment. The CCJ will show on your credit record as 'satisfied', but will remain for a further three years.
Who can see my CCJ?
CCJs are recorded on the Register of Judgments, Orders and Fines which is a public database that anyone can search (for a small fee). CCJs are also recorded on your credit file so will be visible to anyone performing a credit check on you such as potential creditors or, in some cases, employers.
What will happen if I don't pay a CCJ?
Once a CCJ has been issued, if you fail to make payments on it, you risk facing further enforcement action. This could include bailiffs removing your goods, a charging order being placed on your property, or an attachment of earnings order to deduct payments direct from your wages.
What information about me appears on the register?
If you have your CCJ added to the Register of Judgments, Orders and Fines, anyone searching the register for CCJs against you will be able to see:
Your name and address
Details of the court and case number
The amount of the judgment against you
The date of the judgment
The status of the judgment (satisfied or unsatisfied) and satisfaction date, if applicable
They will not be able to see who you owe the money to.
Does a CCJ mean I will lose my home?
A CCJ does not usually mean you will lose your home. The creditor can, however, apply for a charging order at the same time as a CCJ. A charging order secures the debt against any property you own, but you will not normally be forced to sell your property, as long as you meet the CCJ repayments.
Can I repair my credit rating after a CCJ?
Yes. Your credit rating will begin to improve once your CCJ is satisfied, or as it gets older. There are a number of other measures you can take to improve your credit rating, including:
Making payments to your CCJ and other credit accounts on time
Registering on the electoral roll
Ensuring your personal details are up-to-date on your credit file
Keeping credit applications to a minimum
Trust Deed Example
Example Unsecured Debts
1

Personal loan
£8,000

2

Credit card 1
£6,812

3

Council Tax
£4,092

4

HMRC Debts
£5,399

4

Overpayments
£5,200

4

Overdraft
£700
Total Owed
£30,204
Your Monthly Repayments Would Be
Before
a Scottish Trust Deed £748
(total contractual repayments)
After
a Scottish Trust Deed
£295
(total contractual repayments)
Reduced by
60%
Apply Now
* Subject to creditor acceptance
* Payment subject to individual circumstances
* Credit rating may be affected
* Fees apply, subject to individual's circumstances. For more information on our fees click here