A default is when a lender cancels your credit agreement because your account is in arrears. A default is added to your credit file after missed payments, and will have an adverse effect on your credit rating.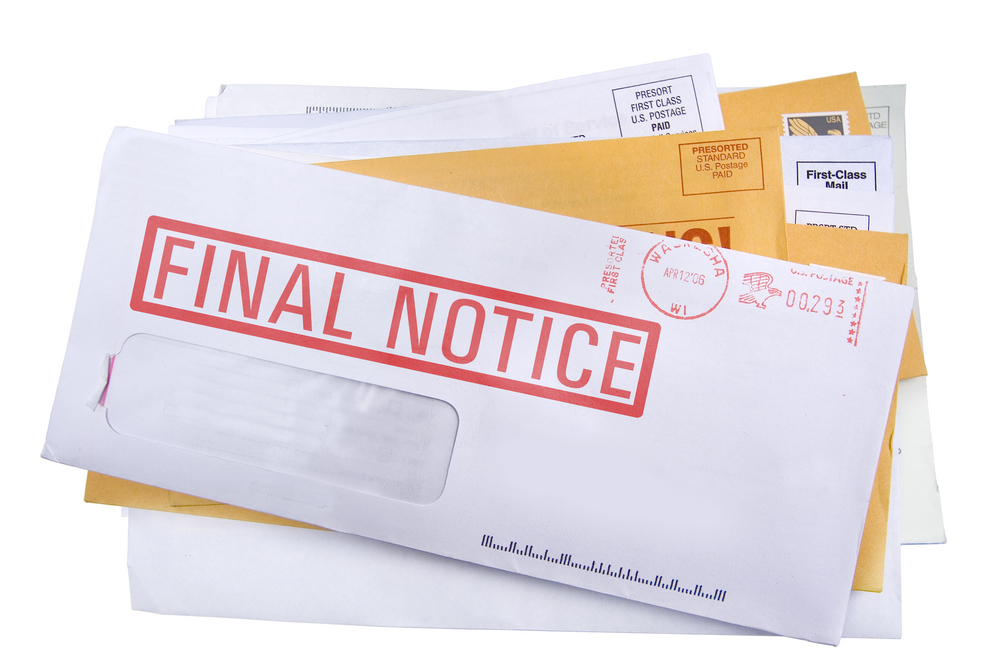 Overview
When you sign a credit agreement, you commit to making regular payments on your account. If you start to miss these payments, or pay the wrong amount, your creditor may decide to default your account. An account can only default once.
A default means the creditor has cancelled the agreement you had with them, because they feel that you are unlikely to catch up with payments to get your account back on track.
Once your account is defaulted, you will lose access to the account's facilities. A default is recorded on your credit file for six years from the date of default.
How many payments do I have to miss for my account to default?
There is no set rule for how many payments you have to miss before your account will default – it is at the discretion of the lender, though it is typically after your account has been in arrears for 3 to 6 months.
A creditor can also default your account for missing payments of any amount, so you could end up with a default over just a few pounds.
Default Notices
If your debt is regulated by the Consumer Credit Act 1974 you must be sent a Default Notice to make you aware that your account is about to default.
A default notice is a formal letter from your creditor which gives you at least 14 days to pay the arrears or come to a payment arrangement with the creditor, otherwise your account will be defaulted.
Which debts are covered by the Consumer Credit Act?
Most normal household borrowing is covered by the Consumer Credit Act. Debts covered by the Consumer Credit Act are sometimes referred to as 'regulated debts'. It includes borrowing such as:
Credit cards
Store cards
Personal loans
Payday loans
Hire purchase
Catalogues
Secured loans
What's on a default notice?
A default notice is a letter sent by your creditor and is normally marked in bold 'Important: you should read this carefully' and 'Default notice served under section 87(1) Consumer Credit Act 1974'.
You will be told:
The amount you need to pay to bring your account up-to-date
The deadline for making the required payment
I've received a Default Notice – what do I do?
Often the arrival of a default notice is the first time you hear about a default. Receiving letters from creditors can be concerning, but you shouldn't panic; a default notice is a chance for you to avoid having a default added to your credit file.
Acting quickly is paramount with default notices, as you may only have 14 days to respond to your creditor. Fourteen days is the minimum amount of time a creditor can give you to catch up with missed payments.
You need to:
Check all the details carefully to ensure they are correct
Respond to your creditor
Make payment if you are able to, or
Discuss payment options
What happens if I pay the default notice?
If you are able to pay the default notice, your account should continue as normal and no default will be added to your credit file.
I can't afford to pay
If you've received a default notice, but can't afford to pay the amount your creditor has asked for, you may still be able to come to an agreement. You should contact your creditor to make an affordable offer of repayment. Your creditor does not have to accept your offer, but it is always better to start a dialogue between yourself and your creditor.
You should work out your household budget beforehand to determine a realistic rate of repayment. You could cause yourself further financial problems if you make a payment offer that you can't stick to.
What happens next?
Your account will be defaulted if you do not pay your arrears within the specified time on the default notice. Once a default has been issued, your creditor might pass or sell your account on to a debt collection agency or seek to recover the debt through court action.
Seeking advice
A default is an indication that you are struggling to manage your finances and that you may have a debt problem. You could benefit from seeking professional debt advice from Scottishtrustdeed.co.uk.
Scottishtrustdeed.co.uk have debt specialist advisers on hand to talk you through the various debt management solutions available.
How long will a default stay on my credit file?
A default will remain on your credit file for 6 years from the date of default. Unfortunately, the default will stay for this term, even if you subsequently settle the debt in full.
How does a default affect my credit rating?
A default has a negative impact on your credit rating, because it shows that you have been unable to stick to the terms of a credit agreement in the past, and that you have failed to keep on top of payments.
Lenders view your credit file to determine the risk of lending to you – basically, how reliable you are and how likely you are to repay. They use your credit history to predict your future behaviour so, if you've missed payments before, they think it's more likely you'll do it again. For this reason, if you have a default on your credit file, you may find it difficult to get credit. A default can affect your ability to get a mortgage, mobile phone contract, certain bank accounts and credit cards, among other things.
Can I get a default removed?
In some circumstances, you may be able to get a default removed. You can read more about dealing with defaults in our guide here.
Trust Deed Example
Example Unsecured Debts
1

Personal loan
£8,000

2

Credit card 1
£6,812

3

Council Tax
£4,092

4

HMRC Debts
£5,399

4

Overpayments
£5,200

4

Overdraft
£700
Total Owed
£30,204
Your Monthly Repayments Would Be
Before
a Scottish Trust Deed £748
(total contractual repayments)
After
a Scottish Trust Deed
£295
(total contractual repayments)
Reduced by
60%
Apply Now
* Subject to creditor acceptance
* Payment subject to individual circumstances
* Credit rating may be affected
* Fees apply, subject to individual's circumstances. For more information on our fees click here