A Notice of Assignment of Debt is used to inform a debtor that their debt has been acquired by a third party.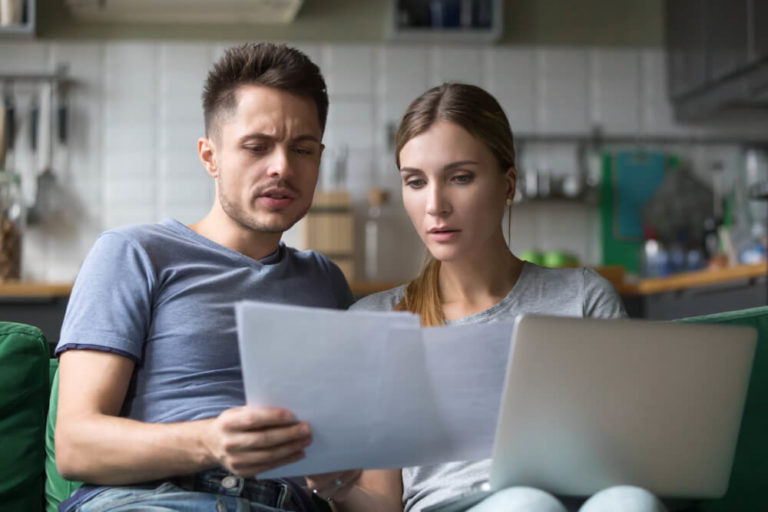 The Legal Bit
There are two types of assignment: legal and equitable.
1. A legal assignment of debt means all the original creditor's rights and responsibilities are transferred along with the debt. This means that the purchasing company have all the same rights to enforce the debt as the original creditor had before the debt was transferred.
2. An equitable assignment is just the transfer of the debt from the original creditor to the assignee.
For a debt to be legally assigned to another company, under the Law of Property Act of 1925, the assignor (your original creditor) will produce a Deed of Assignment to transfer the debt to the assignee. You will be sent a Notice of Assignment to inform you of the details of the sale of the debt.
I've received a Notice of Assignmen, what can I do?
If you've received a Notice of Assignment, it means that your debt with a creditor is now owned by a different company. You will be told on the Notice of Assignment which company has acquired the debt: you will now owe the debt to that company, rather than the original creditor your account was with. You should receive a Notice of Assignment from both the original creditor and the purchasing company.
Example of a Notice Of Assignment

Let's say you owe money to a mail order catalogue, Company A. You have fallen on hard times, and haven't managed to clear your account.
Company A has lots of customers who owe money, but haven't got the time to chase you for payment, so they sell your debt to a third-party debt purchaser, Company B.
Company A 'assigns' the debt to Company B with a Deed of Assignment. This means they have legally transferred ownership of the debt from Company A to Company B. You should be sent a Notice of Assignment from both parties to make you aware of the transaction.
You now owe your debt to Company B.
What is 'debt purchase'?
Debt purchase can be confusing. Simply put, it is when a third party buys your debt from your creditor. This doesn't mean they have paid off your debt.
When customers don't pay the money they owe a company for goods or services they've received, they become 'bad debts'. Bad debts are customers who owe money, but are deemed unlikely to pay.
Chasing customers for payment costs businesses time and detracts from their day-to-day operations. It can also have a major effect on a business's cash flow if they are waiting for customers to pay. Businesses will often, therefore, enlist the help of debt collection agencies to recover outstanding balances, or sell the debt to debt purchasers to improve cash-flow.
How debt purchase works
Debt purchasers buy the debt from your original creditor at a discount. They will then seek to recover the whole amount of the debt from you, the debtor.
This is a mutually beneficial arrangement as your original creditor gets the instant cash from the sale of your debt, improving their cash flow, and the purchasing company makes a profit when you settle the debt in full.
Do I need to do anything?
You don't need to respond to a Notice of Assignment, but you should always check that all the details in the document are accurate. It is important to ensure the amount of the debt is correct, and dispute it if you believe there has been an error.
Definition of Terms
Assignor – the company who originally owned your debt
Assignee – the company which is being transferred ownership of your debt
Debtor – the person who owes the money
Deed of Assignment – the document legally transferring ownership from the assignor to the assignee
Notice of Assignment – the document sent to the debtor to inform them that their debt has been acquired by a third party
Who should I make payment to?
The Notice of Assignment will tell you the name of the company you should now make any payment to. If your debt has been purchased by a third party, you will no longer deal with your original creditor.
I haven't received a Notice of Assignment, but a different company is chasing me for payment
If you've received communications in relation to a debt, but you don't recognise the name of the company, one of a number of things may have happened.
Your creditor has passed your account to a debt collection agency to manage your account on their behalf. In this instance, your original creditor still owns the debt.
Your creditor has rebranded and changed its company name. Your debt is still with the original creditor, it is just their trading name that has changed.
Your creditor has sold your account and assigned your debt to a different company, but not notified you.
You should always seek clarification if you are unsure why, or whether, you owe a debt.
Benefits of the Notice of Assignment
It can be pretty unnerving receiving letters about your debt, but a Notice of Assignment is not one to worry about. In fact, you may even be able to turn it to your advantage.
NOTE
If your original creditor has sold your debt, the purchasing company has probably bought it at a discount. This means, for example, they may only have paid £500 for your £1000 debt.
How can this benefit me?
If you are in a position to settle your debt, you may be able to agree a full and final settlement offer that is less than the amount you actually owe.
You may find the company is more flexible than your original creditor when it comes to arranging an affordable payment plan.
The new company may be more willing to freeze interest or charges than your original creditor. This will help you clear the debt faster.
FAQs
Does a Notice of Assignment affect my credit rating?
No. A Notice of Assignment does not affect your credit rating, because the only change is the company you owe money to.
Do I need to consent to the assignment of my debt?
No. You may already have given your consent when you signed the paperwork with the original creditor, however, as your debt is an asset belonging to them, they are entitled to sell it without your consent.
I've received a Notice of Assignment – who do I pay?
You should be told clearly in the Notice of Assignment who to make payment to. If your debt has been legally assigned to another company, you must pay them instead of your original creditor.
What will happen if I continue to pay the original creditor?
Your original creditor should not accept the payments, but if you accidentally pay the wrong company you should contact them, as well as the new owner of the debt, ASAP to explain the situation. Failure to make payments could lead to a default on your account.
Trust Deed Example
Example Unsecured Debts
1

Personal loan
£8,000

2

Credit card 1
£6,812

3

Council Tax
£4,092

4

HMRC Debts
£5,399

4

Overpayments
£5,200

4

Overdraft
£700
Total Owed
£30,204
Your Monthly Repayments Would Be
Before
a Scottish Trust Deed £748
(total contractual repayments)
After
a Scottish Trust Deed
£295
(total contractual repayments)
Reduced by
60%
Apply Now
* Subject to creditor acceptance
* Payment subject to individual circumstances
* Credit rating may be affected
* Fees apply, subject to individual's circumstances. For more information on our fees click here