A possession order is an order from the court to leave a property by a specified date.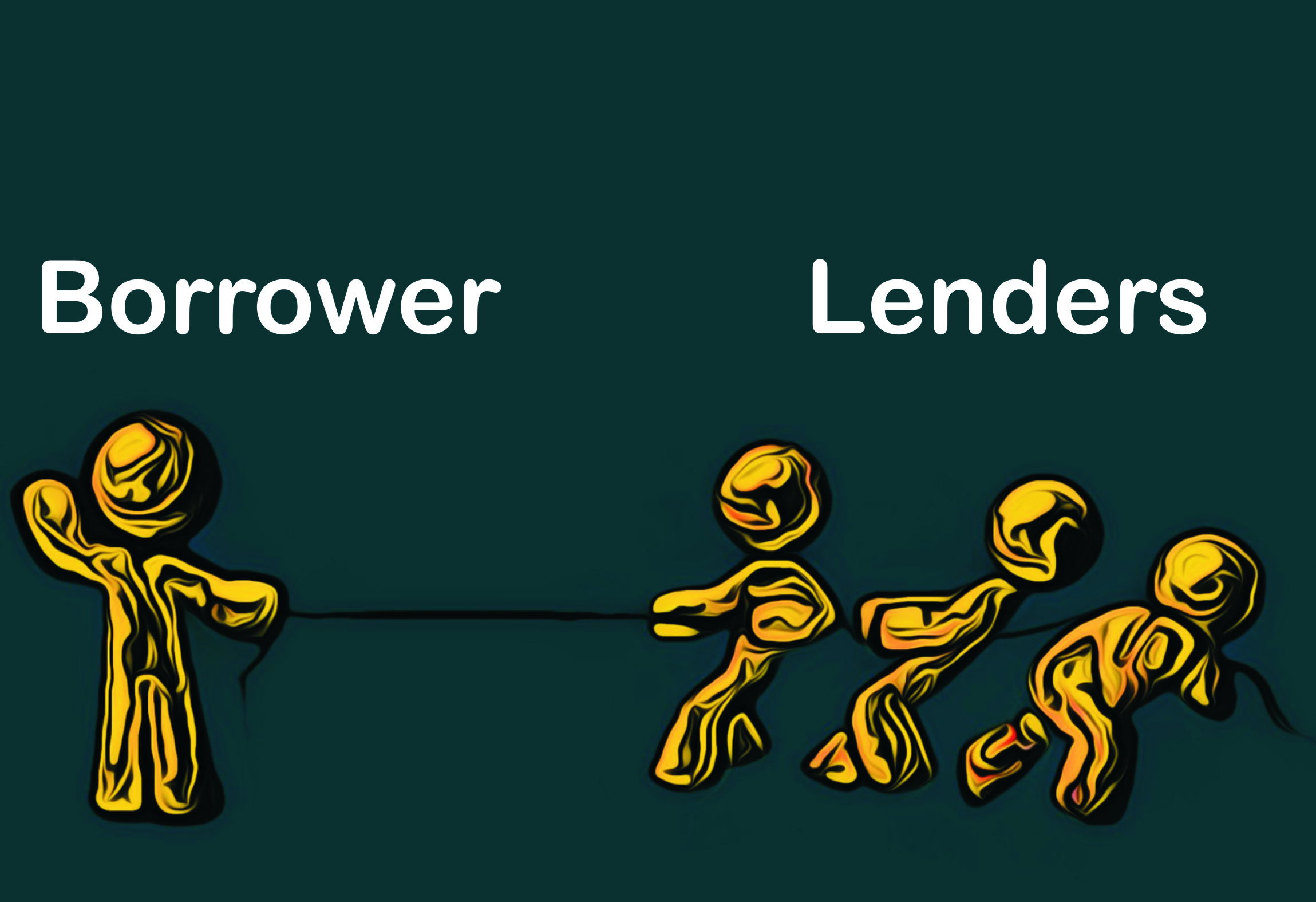 Overview Of Possession Orders

If you have fallen behind with rent payments, your landlord may decide to evict you. You cannot be evicted for rent arrears without your landlord following a strict procedure: a possession order is part of that procedure – it is an order from the court setting the date by which you must leave the property.
There are very few circumstances in which you can be legally evicted without a court order.
Eviction Process
The eviction process consists of three main stages:
Notice of eviction
Court order
Bailiff/ sheriff action
Housing law and the eviction procedure in Scotland differs to that in England and Wales, but your landlord must still have a possession order from the court before they can instruct sheriff officers to evict you from their property.
Eviction Notices  
If you live in England or Wales and have an assured shorthold tenancy (the most common type of tenancy), your landlord can serve you a Section 21 or Section 8 notice of eviction, or both.
Section 21 Notice
If you have been given a section 21 notice by your landlord, it means they want to end your assured shorthold tenancy. A section 21 must give you at least 2 months' notice. Your landlord does not have to give a reason for wanting you to leave.
If you remain in the property after the end of the notice period, your landlord can apply to the court for a possession order to make you leave the property.
Section 8 Notice
A section 8 notice is used to end an assured shorthold tenancy because you have broken the terms of your rental agreement. This could be due to rent arrears, anti-social or criminal behaviour, or damage to the property. Your landlord must give the reason for eviction on a section 8 notice.
The notice period is dependent on the reason your landlord wants to evict you, but will be 14 days, 4 weeks or 2 months.
Types Of Possession Orders
There are two different types of possession order a landlord can apply to the court for. They are the standard possession order and the accelerated possession order;
Standard Possession Order – The landlord can apply to the county court for a standard possession order to get their property back and recover money you owe in rent arrears.
Accelerated Possession Order – The landlord can apply for an accelerated possession order if you have not left the property by the date given on the section 21 notice and they are not claiming rent arrears. This is a quicker process, as there is usually no court hearing. Your landlord may still decide to pursue rent arrears separately.
Possession Order Court Process
Court Papers
Once the landlord has made their application to the court, you will receive a copy through the post. A defence form will be included – this is where you can state your case. You can use this form if you want to challenge the eviction or ask for more time to remain in the property.
Hearing
If your landlord has chosen to use the accelerated possession order, a hearing may not take place. However, for the standard possession order, you will be given a court hearing date. You can attend the hearing, regardless of whether or not you filled in and returned the defence form.
I need more time – asking for an adjournment
If you need more time to prepare for the court hearing, you can ask your landlord for an adjournment. If your landlord agrees, you or the landlord can ask the court to postpone the hearing until a later date.
If your landlord does not agree to an adjournment, you can ask for an adjournment in person when you attend the court hearing.
What to Expect at a Possession Hearing…
Where will the hearing be held? – County Court. The hearing will usually be held in the county court that covers the area where your home is. You will be told the date, time and place of the hearing in the court papers you receive. You can apply to have the hearing moved to a more convenient court if it is not near to where you live.
Who will be there? – The case is heard by a judge. You and your landlord can attend the hearing, along with a representativesuch as a solicitor or adviser.You can ask for a friend or relative to accompany you – this will usually be permitted by the judge.
What do I need to take with me? – You should take with you any supporting evidence for your case such as bank statements, receipts or rent book, your tenancy agreement and eviction notice. If you have had a change of circumstances which affects your ability to pay rent, such as re-starting work, take your employment contract or any other relevant documents with you as proof.
What will happen during the hearing? – Your landlord will usually be invited to speak first – they will state their case for eviction. The judge may ask your landlord questions and you will also have an opportunity to do the same. Then you will have your turn to speak and provide any evidence for your case against eviction.
Decision – The judge will listen to the evidence provided by you and your landlord, and use the law to come to a decision.
Court Decision
The judge will decide whether to grant a possession order. The possession order can be one of the following:
Outright possession order
This means you must leave the property by the date given in the order, usually 14 days after the court hearing.
Postponed possession order
This means you can remain living in the property, as long as you meet certain conditions such as paying your rent and making regular payments towards your rent arrears. If you do not keep to the conditions, your landlord can return to court to ask for permission to evict you.
They will need to apply to the court for a possession date and then a warrant of possession to evict you.
Suspended possession order
Similar to the postponed possession order, a suspended possession order means you can remain in the property for the time being, as long as you continue to meet certain conditions. However, with a suspended possession order, if you fail to meet the conditions, your landlord can apply to the court for a warrant of possession and evict you without having to give you notice.
The court may decide that you must make a payment to the landlord. Further action can be taken against you if you do not make the required payment(s).
Possession order with a money judgment
A money order can be added on to a possession order. This means you will be given a date to leave the property, as well as having to pay the landlord a specified sum of money. This is usually to cover your rent arrears plus their court fees and legal costs.
Dismissal
Your landlord's application for a possession order may be dismissed if they did not ensure the notice served was correct and legal. This means the landlord must start the eviction procedure again before they can re-apply for a possession order.
I can't meet the conditions of the possession order
If the judge has issued a postponed or suspended possession order and you can't meet the required conditions, you can apply to have the possession order changed using the N244 form.  You may have to pay a fee to do this, unless you are on a low income or in receipt of certain benefits which could make you eligible for an exemption.
What will happen if I don't leave by the date on the possession order?
If you don't leave a property by the date you have been told to, your landlord can apply to the court for a warrant of possession. This means you can be evicted by bailiffs or high court enforcement officers.
Harassment
You must not be harassed by your landlord, or by anyone on their behalf. Harassment comes in a variety of forms and is not always easy to spot: harassment includes things your landlord does, or does not do, in attempt to force you to leave the property.
Harassment can include:
Stopping services such as gas, electricity or water supply
Entering your home without your permission
Opening your post
Removing your belongings
Withholding keys
Refusal to carry out repairs
Threats
Physical violence
What to do if you are being harassed by your landlord
There are a number of steps you can take to put a stop to harassment.
If your landlord is accessing your home without permission, or making nuisance calls or visits, write and tell them to stop harassing you.
You can also ask for all communications to be put into writing. It is important to keep records that you can refer back to if needed. Keep a copy of any correspondence between you and the landlord, plus records of rent payments. It can also be helpful to keep a diary to log the dates of any dealings with your landlord.
If you have been made to feel unsafe in your home, have received threats or have been physically assaulted, call the police on 101, or dial 999 in an emergency.
Illegal eviction
If you're landlord tries to get you to leave the property without following the correct procedure, the eviction might be illegal.
The eviction may be illegal if:
You haven't been given the correct amount of notice to leave the property
Your landlord has changed the locks before you leave the property
You have been evicted without a court order
FAQs
I have been given notice by my landlord, is it illegal to stay in the property AFTER the date to leave?
No. You can legally remain in the property beyond the date to leave (given on the eviction notice) until you are evicted by court bailiffs.
Will I be given notice before eviction by bailiffs?
County court bailiffs will write to you to give you the date that they will evict you. High Court Enforcement Officers do not have to give you notice, but your landlord must inform you that they have applied to the High Court to use private bailiffs.
Will a possession order appear on my credit file?
No. A possession order in its own right does not appear on your credit file. However, if a money judgment has been made at the same time, this is a County Court Judgment (CCJ) and it will be noted on your credit file, usually for six years from the date judgment. CCJs have a negative impact on your credit rating.
Trust Deed Example
Example Unsecured Debts
1

Personal loan
£8,000

2

Credit card 1
£6,812

3

Council Tax
£4,092

4

HMRC Debts
£5,399

4

Overpayments
£5,200

4

Overdraft
£700
Total Owed
£30,204
Your Monthly Repayments Would Be
Before
a Scottish Trust Deed £748
(total contractual repayments)
After
a Scottish Trust Deed
£295
(total contractual repayments)
Reduced by
60%
Apply Now
* Subject to creditor acceptance
* Payment subject to individual circumstances
* Credit rating may be affected
* Fees apply, subject to individual's circumstances. For more information on our fees click here