IVAs (Individual Voluntary Arrangements): What are they and how do you get one?
Individual Voluntary Arrangements are a formal debt management tool used widely in parts of the UK. But can you get an IVA in Scotland? And if not, what are your options?
At the end of June 2019, people in the UK owed £1,642 billion. According to the Money Charity, that's an increase on the previous year of £1,596 billion, or £887 of debt for every adult in the UK. In just one month this summer, the average household debt per person rose from £31,067 to £31,139. Across the country debt continues to rise and the amount of people searching for debt advice is at its highest levels in over 10 years.
The problems occur when you're unable to pay that debt back.
Debt: a growing problem
According to the Money Charity, one person is declared bankrupt or insolvent in the UK every 4 minutes and 14 seconds. That's 340 people every day. In Scotland, personal insolvency is rising faster than at any point since the fallout from the last market crash.
Accountancy in Bankruptcy figures show there were 3,520 personal insolvencies in Scotland during the first quarter of 2019, up almost 10% on the same period in the previous year.
Across the UK, when debts escalate there are a number of options to help you manage them. An Individual Voluntary Arrangement (IVA) is one of those options.
What is an IVA?
An IVA is an agreement that someone in debt reaches with their creditors (the people to whom they owe money). It's a formal, legal solution, approved by the court and legally binding on all parties.
Is an IVA the same as bankruptcy?
No, it's an alternative to bankruptcy and there are specific pros and cons of an IVA that may make it a preferable option to formal bankruptcy. It's important to remember, however, that whilst bankruptcy continues to carry a stigma that other forms of debt management may not, it may still be the right solution in certain circumstances.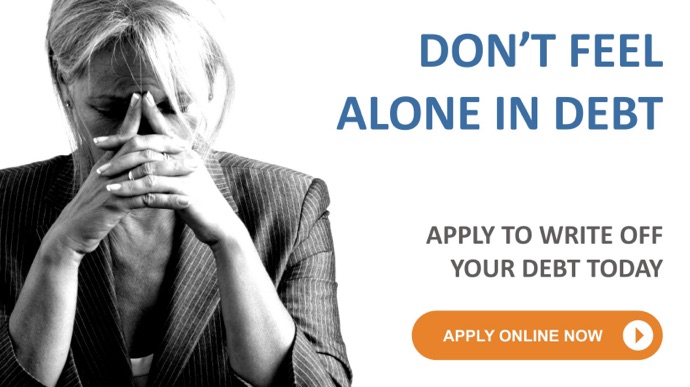 How does an IVA work?
An IVA is arranged via an insolvency practitioner (you can't setup an IVA directly with creditors). The practitioner looks at all the debts and works out what the debtor can afford to pay, then places that in a repayment plan that usually lasts five years. In some circumstances it can last longer.
The insolvency practitioner then submits the repayment plan to creditors. Creditors won't recieve back all the money they are owed, but under the terms of the plan they will recoup a percentage of it. On the basis that something is better than nothing (and that the amount creditors will receive in an IVA will likely be more than they would get from bankruptcy), creditors will often agree to it. Providing creditors representing 75% of the total value of the debt agree, the IVA will be approved.
NOTE
Once approved, the debtor makes the agreed monthly payments. At the end of the five year period the debt will have been discharged.
How to apply for an IVA (Individual Voluntary Arrangement)
To apply for an Individual Voluntary Arrangement (IVA) you must have at least £5,000 of unsecured debts. This can be made up of unsecured loans, credit cards, catalogue debts, council tax and utility bill debts. You must owe at least 2 creditors and be able to afford at least £80 towards your debts per month. This is the basic level criteria to qualify for an IVA. You can apply online here; https://www.scottishtrustdeed.co.uk/apply-now, or call us on 0800 193 1024.
What debts can be included in an IVA?
To qualify for an IVA, debts of at least £5,000 must be owed to at least two creditors. Those debts could include:
Finance company loans
Credit or store cards
Bank account arrears and overdrafts
Outstanding tax and VAT debts
Outstanding shortfalls of HP payments (typically because those HP goods may have been repossessed for non-payment)
Loans from friends and family
IVAs do not usually include the following debts:
Mortgages
Loans secured against a property
Court fines
Child maintenance arrears
Rental property arrears
What happens if you can't keep up IVA payments?
If a debtor struggles to keep up with payments the first call should be to the insolvency practitioner. If the issue is that the debtor can make some of the payment but not all, the practitioner may be able to agree a smaller payment amount over a longer period.
Alternatively, a different form of debt management plan may be more appropriate.
And if the debtor cannot afford to repay any or most of the agreed amount, either the creditors or the debtor can apply for bankruptcy.
What are the benefits and disadvantages of an Individual Voluntary Arrangement?
There are a number of pros and cons of an IVA, including:
Pros
After the agreed number of years have elapsed, the debt is cleared
During the IVA proposal, the debtor pays only a proportion of the debt back. The insolvency practitioner designs a
payment plan with affordability in mind, so whilst living with an IVA isn't easy, it should be far more
manageable than the alternative
Interest and charges on the debt covered by the IVA are frozen, so the debt stops getting worse
Because an IVA is legally binding, creditors can no longer 'hassle' debtors for payment of debts covered by the IVA
You won't have to sell your home – but see below
Cons
There's no guarantee that an IVA will be agreed
Although you won't have to sell your home, you may have to remortgage if there's equity in your property. This typically happens towards the end of the IVA and only if a number of conditions are met. If mortgage payments go up as a result of this, IVA payments will be reduced
An IVA will negatively affect a debtor's credit score for six years
Being in an IVA isn't easy. It does require very careful budgeting
An IVA isn't always the right solution. Other debt management options are available and it's important to seek professional advice to choose the right option for you
An IVA is in place longer than bankruptcy (sequestration in Scotland) – five or six years versus (usually) a total of four years
Details will be added to the insolvency register
If an IVA fails there is a risk of bankruptcy and lenders can chase for the debt suspended interest being added back on
A remortgage may attract higher interest rates and if no remortgage available then IVA may be extended for 12 months
Expenditure can be restricted
Creditors do not need to approve the IVA. Debts not included in an IVA will remain outstanding
What's the difference between an IVA and a Scottish Trust Deed?
Besides the obvious difference that Scottish trust deeds are available only in Scotland whilst IVAs apply to England, Wales and Northern Ireland, there are several other differences:
An IVA is agreed over a five – and sometimes six – year period. Whilst a Scottish trust deed can last longer (typically if there are problems making repayments and the trust deed is extended), it is usually approved for four years, so a trust deed in Scotland allows you to escape debt sooner than an IVA would in England.
An IVA requires unsecured debts of £5,000 held by two or more creditors. With a protected trust deed that debt threshold is also £5,000, and it can be owed to a single creditor.
IVAs can be entered into jointly (e.g. by a husband and wife). A Scottish trust deed cannot be held jointly. If two partners both need debt management, they'll need to apply for two separate protected trust deeds or other solutions.
IVAs and trust deeds both require approval from creditors, but those requirements vary. For an IVA to be accepted, creditors representing 75% of the total debt must approve it.
In Scotland, a trust deed will be approved (and therefore protected) unless at least half the creditors object or those creditors who object account for at least one third of the total debt
If you own a house or car the equity will be considered at the end of the IVA, however a Scottish Insolvency practitioner will usually consider the equity at the start of the solution.
Find out more about the similarities and differences between Scottish trust deeds and IVAs.
IVA FAQs
To explore IVAs and other debt management options that might be right for you, talk to us.
Related Articles
Trust Deed Example
Example Unsecured Debts
1

Personal loan
£8,000

2

Credit card 1
£6,812

3

Council Tax
£4,092

4

HMRC Debts
£5,399

4

Overpayments
£5,200

4

Overdraft
£700
Total Owed
£30,204
Your Monthly Repayments Would Be
Before
a Scottish Trust Deed £748
(total contractual repayments)
After
a Scottish Trust Deed
£295
(total contractual repayments)
Reduced by
60%
Apply Now
* Subject to creditor acceptance
* Payment subject to individual circumstances
* Credit rating may be affected
* Fees apply, subject to individual's circumstances. For more information on our fees click here