How To Prevent Legal Action Over Debts To From Lowell Financial Solicitors

Established in 2004, Lowell Financial Ltd are part of the Lowell Group and are one of the UK's leading providers of credit management services.
Lowell provides services to several sectors include retail, utilities, telecoms, government agencies, and financial services.
Lowell Financial has over 1,700 employees in the UK across its two offices in Leeds and Tolworth, Surrey.
Accreditations
Lowell Financial is authorised and regulated by the UK Financial Conduct Authority (FCA). Lowell is also a member of the Credit Services Association, and subscribes to its code of conduct.
Why Are Lowell Solicitors Sending Me Debt Letters?
Lowell Financial specialise in third party debt collection, so if you're hearing from Lowell it's because they believe you owe money. If you're wondering why you haven't heard of Lowell before, chances are your original debt was with another creditor, who has now sold your account on to Lowell.
Lowell buys accounts from banks, credit card providers, and mobile and internet suppliers, among other companies.
How do I Know Lowell Silicitors Are Legitimate?
It's understandable if you're hearing from a company for the first time, asking you for payment, you will want to ensure they're legit. When you first receive communication from Lowell, they should tell you the name of your original creditor, and you should also receive notice from the original creditor, telling you that Lowell now own your account.   
You can verify Lowell's legitimacy by searching for them on the FCA register.
How Will Lowell Financial Recover My Debt?
Lowell is a debt collection agency (DCA), but the initial approach to recovering the money you owe is to simply ask you to make payment. Lowell may ask you to pay your debt in full, or by instalments.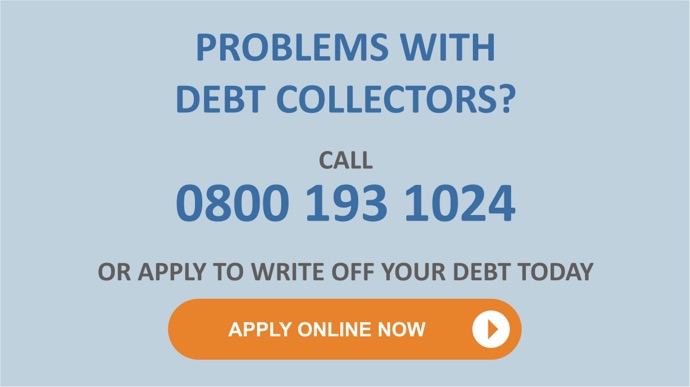 Won't I Have To Pay Interest And Fees?
The costs of debt can really start to stack up if you ignore the problem. However, Lowell promise that, if you work with them, they will NOT charge you any interest or admin fees on top of the amount you owe.
Arranging A Payment Plan
If you can't afford to clear your debt with one lump sum payment, you can set up an affordable repayment plan with Lowell. It's important to be realistic about how much you can afford – that's why you should always make a budget before committing yourself to a plan.
How To Budget
A budget is a simple, but essential, calculation of your income versus your expenditure. You need to add up your income, and deduct any regular financial commitments such as rent or mortgage payments, utilities bills and groceries.
Income
Expenditure
Rent/ mortgage
Gas/electricity
Water
Existing debt repayments
Food
The amount of income left after you've paid for all your essentials, is your 'disposable income' – what you can afford.
Will Lowell Financial Go Away If I Ignore Them?
Sadly, many people in debt cause themselves further problems by burying their head in the sand. Lowell is not likely to just disappear, and, by ignoring them, you're putting yourself at risk of legal action and spiralling costs. You should respond to Lowell, even if you feel unable to make a payment – explain your circumstances and see what they can do.
I feel embarrassed to talk to Lowell Financial

Feelings of shame often go hand-in-hand with debt and it can make it really difficult to start a dialogue with the debt collection agency. Unfortunately, that's exactly what you need to do. Remember:
You are not alone – according to the National Audit Office, 8.3 million people in the UK last year were struggling to pay their debts or household bills.
This is Lowell's business – they deal with debts day in, day out. They are not there to judge you. Lowell are interested in getting paid, so should be willing to work with you to come up with a payment arrangement.
You can seek advice – understanding your options can be tricky, especially with all the misinformation you can find on the internet. You could get help from a debt specialist like us, scottishtrustdeed.co.uk.
You can get debt-free – many people worry they will be paying off their debts for life. It may take time, but you can clear your debts AND repair your credit file.
What Will Happen If I Don't Pay Lowell Financial?
If you fail to come to an arrangement with Lowell to repay the money you owe, you could face legal action. Legal action against you comes with costs, so you'll end up having to pay more.
Legal action can include a County Court Judgement, bailiffs seizing your goods, an attachment of earnings order (where your employer will make deductions direct from your wages to settle your debt) or a charging order (which secures the debt against your home or other property you own).
How Can Scottishtrustdeed.co.uk Help Me?
Scottishtrustdeed.co.uk offer professional debt advice and have a range of debt solutions. We can work with you to explore (and explain) your options. We can help with a:
How To Make A Complaint About Lowell Solicitors

If you feel Lowell have fallen short of the standard you expected, you can register a complaint with their dedicated Customer Relations Team.
Email [email protected]
Or phone 0800 542 0058 (lines open Mon-Fri 8am-6pm)
If you are not satisfied with the resolution of your complaint, after 8 weeks you can escalate your issue to be dealt with by the Financial Conduct Authority or the Credit Services Association who regulate Lowell Financial Ltd.
You can contact them at:
The Financial Ombudsman Service, Exchange Tower, London, E14 9SR
0300 1239 123
Credit Services Association Ltd, 2 Esh Plaza, Sir Bobby Robson Way, Great Park, Newcastle Upon Tyne, NE13 9BA
[email protected]csa-uk.com
0191 2170 775
FAQs
Can Lowell come into my house?
Without a court order, absolutely not. Neither Lowell or any other debt collection agency nor a debt collector is considered a court-appointed bailiff. Lowell may visit the address of a debtor but cannot enter the dwelling without the consent of the resident.
How can I stop debt letters from Lowell?
Write to Lowell to Request them to Stop Contacting You (If That's What You Want) Under the FCA guidelines, if you request that a debt collector stop contacting you completely, it must do so (with a few exceptions). Your request must be in writing. You can use the 'prove the debt letter' to do this.
How can I legally write off debt from Lowell?
Unaffordable debt to Lowell can be legally written off by using the Scottish Trust Deed scheme or IVA (If you reside in England). This can also protect your assets, such as your house or car from repossession. See if you qualify by using our free debt calculator here.
Can Lowell take me to court?
If you owe money to Lowell and you don't pay, you can be sued. If Moorcroft sues you and wins, the court will enter a judgment (also called an order) against you that says you must pay back the debt. But if all your money and property are protected, then creditors cannot take them from you.
Will I ever be able to get credit again?
Although lenders can view defaults on your credit file, they will not necessarily prevent you from being able to get credit altogether. They do affect your credit score, but some lenders will give less importance to them, particularly as the default gets older or is shown as settled.
How long will a default stay on my credit record?
How will my credit file be affected?
It's likely that the original creditor has registered a default in relation to your debt – this will show on your credit file. When you make payments to Lowell, they will update the credit reference agencies, and your debt will eventually show as 'settled' once it's cleared.
Can I pay weekly?
Yes. Lowell's repayment plans are flexible and you can choose to pay weekly, instead of monthly, if that suits you better.
---
Services Offered By Lowell Financial: Consumer Debt Collection, Call Centre Support, Debt Purchase, Outsourcing, Tracing, Collector Accredited, Consumer Regulated Debt, Consumer Non-regulated Debt