Are You Getting Debt Letters From Moorcroft Debt Recovery (MDRL)? Here's What To Do
Moorcroft Debt Recovery Limited (MDRL) is a well-established UK Debt Collection Agency (DCA), who specialise in debt collection from both individuals and businesses. Moorcroft is also a debt purchaser, meaning it buys debts from creditors like utilities companies, phone and internet providers and retailers.
Moorcroft Contact Numbers
01614752875
03333381031
Write off Debt from Moorcroft
If you have debt with Moorcroft Debt Recovery, then it is possible to get these legally written off using an Individual Voluntary Arrangement (IVA). Apply online today.

NOTE
You must have at least £5,000 of unsecured debts (such as loans, credit cards, store cards, council tax debt, overdrafts or benefit overpayments) and be able to afford at least £90 per month towards your monthly repayments in order to qualify for an IVA.

Who Are Moorcroft?

Moorcroft Debt Recovery Ltd. is authorised and regulated by the Financial Conduct Authority and is a member of the Credit Services Association. Moorcroft has passed the CSA's Collector Accreditation Initiative, which is designed to assess debt collection agencies' understanding of industry compliance and regulation.
How Much Can I Get Written Off?

Certain debts can legally be written off, but you need to use the legislated IVA scheme to do it. The IVA scheme will consolidate all your existing unsecured debt into one. You make one lower, affordable monthly repayment towards this for a set period (usually 60 months) then at the end of the term any remaining debt is legally written off. We deal with your creditors for you (as they are not legally allowed to contact you during the plan). The average amount written off is approximately 60%, but it could be up to 90% depending on your circumstances.


Why Are Moorcroft Chasing Me?
If your account has been passed to Moorcroft, it's probably because you owe money. Your original debt may have been with a different creditor – Moorcroft is a debt collection agency which means they take on or purchase debts from other companies and chase customers for payment.
What Will Happen If I Ignore Moorcroft's Letters Or Calls?
Your debts won't just go away if you ignore them… and nor will Moorcroft. Leaving letters unopened, or calls unanswered, puts you at risk of Moorcroft taking further action against you. You may receive visits from Moorcroft's field agents at home, or they may begin court proceedings against you.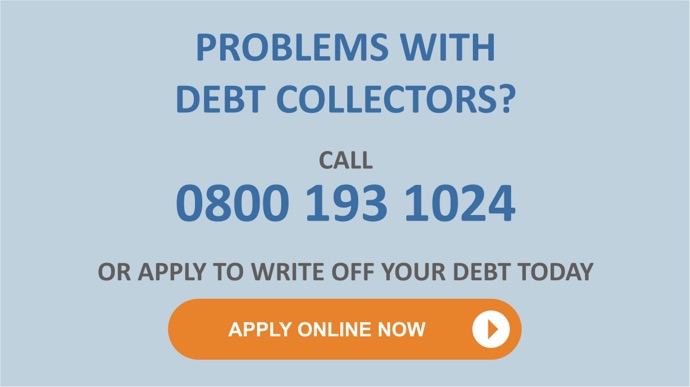 What Action Can Moorcroft Take?
Moorcroft is a debt collection agency – as such, its legal powers are no different from those of the original creditor who previously owned your debt. Moorcroft can (within reason) chase you for repayment of the debt, but they are not allowed to harass you or call you at unreasonable times.
They must also respect any reasonable requests you make if you only want to be contacted by certain means, or at certain times.
Moorcroft could send debt collection field agents to your home if you fail to pay, however they are NOT bailiffs and mustn't claim to be. Debt collection agents can't enter your home without permission and can't remove your goods: they must also leave if you ask them to.
Moorcroft have to take you to court if they want to issue a County Court Judgement against you, send bailiffs to recover goods to the value of the debt, or apply for an attachment of earnings order, or a charging order.
Could I Lose My Home?
It is unlikely that you would lose your home – there are several steps that have to be taken first.
Unsecured debts are not secured against an asset, but if you fall seriously behind with your payments, Moorcroft could apply to the court to have your debt secured against your home.
This is done with a Charging Order but only if you have a County Court Judgement against you as well.
Can I Stop Moorcroft From Contacting Me?
You won't be able to stop all contact from Moorcroft, as some letters may be legally required to be sent to you. However, you can express your contact preferences, such as dealing with your debt in writing, instead of receiving phone calls.
I Can't Afford To Pay Moorcroft
If you can't afford to pay, you need to tell Moorcroft. You may be able to come up with a realistic payment plan and timescale with them, or you may need specialist help. Contact us if you cannot afford to repay your debt to them.
Don't commit to a plan you can't afford – this could cause you more problems in the long-run. You want to avoid putting yourself in further financial hardship.
This Isn't My Only Debt
You may owe money to more than one creditor, and it can feel as though your drowning in debt. If you are struggling to cope, you could seek professional advice from a debt specialist like us at scottishtrustdeed.co.uk.
How Can Scottishtrustdeed.co.uk Help Me?
There are a number of different ways to help alleviate your debt problems. You can contact scottishtrustdeed.co.uk to explore the various options available to you. We can listen to your circumstances and discuss debt management solutions, such as:
Debt Management Plan – an informal agreement with your creditors to make affordable monthly repayments.
Debt Consolidation Loan – to clear all your current debt and replace it with one single, affordable monthly repayment instead.
Minimal Asset Process (MAP) – if eligible, you might be able to get your debt written off.
Scottish Trust Deed – repay affordable amounts over a fixed period (usually 4 years) then have the rest of your debt written off.
Debt Arrangement Scheme – helps you repay at an affordable rate.
IVA – a form of debt repayment plan for people with unmanageable levels of debt.
Bankruptcy – bankruptcy (called sequestration in Scotland) could help clear your debts, but has serious consequences and impact on your credit file.
Making A Complaint
Complain directly to Moorcroft
If you feel Moorcroft Debt Recovery have treated you badly, you can make a complaint to them via the following channels:
Phone: 0330 123 9765
Email: [email protected]
Post: Compliance Department, Moorcroft Group plc, PO Box 17, Stockport, SK1 4AJ
If you are not satisfied with the outcome of your initial complaint to Moorcroft, you can refer your complaint to the FCA or CSA.
The Financial Ombudsman Service, Exchange Tower, London, E14 9SR
Email: [email protected]
Phone: 0300 1239 123
Credit Services Association Ltd, 2 Esh Plaza, Sir Bobby Robson Way, Great Park, Newcastle Upon Tyne, NE13 9BA
Email: [email protected]
Phone: 0191 2170 775
Can Moorcroft Debt Recovery take me to court?
If you owe money to Moorcroft Debt Recovery and you do not pay, you can be sued. If Moorcroft Debt Recovery sues you and wins, the court will enter a judgment (also called an order) against you that says you must pay back the debt. But if all your money and property are protected, then creditors cannot take them from you. Get free advice here.
Legally write off up to 85% of debt
Unaffordable debt can be legally written off by using the LEGISLATED Scottish Trust Deed or IVA program (If you reside in England). This can also protect your assets, such as your house or car from repossession. See if you qualify by using our free debt calculator here.
How can I stop debt letters from Moorcroft Debt Recovery?
Write to Moorcroft Debt Recovery to Request them to Stop Contacting You (If That's What You Want) Under the FCA guidelines, if you request that a debt collector stop contacting you completely, it must do so (with a few exceptions). Your request must be in writing. You can use our 'prove the debt letter' to do this. Download it for free here.
Can Moorcroft Debt Recovery come into my house?
Without a court order, absolutely not. Neither Moorcroft Debt Recovery or any other debt collection agency nor a debt collector is considered a court-appointed bailiff. Moorcroft Debt Recovery may visit the address of a debtor but cannot enter the dwelling without the consent of the resident.
---