The following section explains the steps you need to take after receiving a letter from the debt collection agency PRA Group.
Has PRA Group Limited contacted you?
Are you unsure of what you should do next?
Do you really owe PRA Group the money they say you do?
Do you need advice on how to deal with PRA Group?

PRA Group Contact Number
08008772772
Need help dealing with PRA Group?
We offer PRA Group advice to hundreds of people every day. RECEIVE FREE HELP NOW.
If PRA Group Limited has sent you a letter asking for debt repayment you may feel as though the company is pursuing you for money that you do not believe you owe.
They have likely sent you a letter that claims you owe them money without ever having loaned you money or providing you with any type of service.
You may not recognize PRA Group because they are a debt collection agency that purchases debt from other companies.
How did PRA Group get my debt?
PRA Group buys defaulted accounts in bulk or chases bad debts from finance companies on behalf of companies such as;
HMRC self assessment debts
Debt management plans debt
Credit card debt
Loan debts
HMRC tax credit overpayments
Virgin Media debt
Npower debt
United Utility debt
O2 debts
Payday loan debt
Court claims
Many more
They purchase the debt for a low price and then pursue the debtor for the entire amount. If they can manage to convince 20% of the people they contact to pay them, then they will double their money.
PRA Group Debt Letters
Debt collectors such as PRA Group often send standard company letters, first demanding that you phone them to set up a payment plan, and later making threats to visit you at your home address.
PRA Group will then write to you again, this time offering to settle outside of court, then making threats to initiate court proceedings to get a county court judgement against you or even force you into bankruptcy.
There is no need to take these standard company letters personally, but they can continue for many months.


How will they contact me?
The company may attempt to reach you by phone and will repeatedly call each day until you pick up the phone, but they do not leave voice mail messages.
What can I do about phone calls?
If PRA Group has contacted you, then continue reading to find out what steps you can take. If they have sent you a threatening letter, then consider letting Scottishtrustdeed.co.uk deal with the company for you.
Call us to reach the debt helpline or simply click here and we will call you back immediately.
Put a stop to the calls and letters
Are you tired of receiving constant calls and letters? Do you even owe the company the money they are demanding? Check for FREE to put a stop to their debt collection attempts NOW.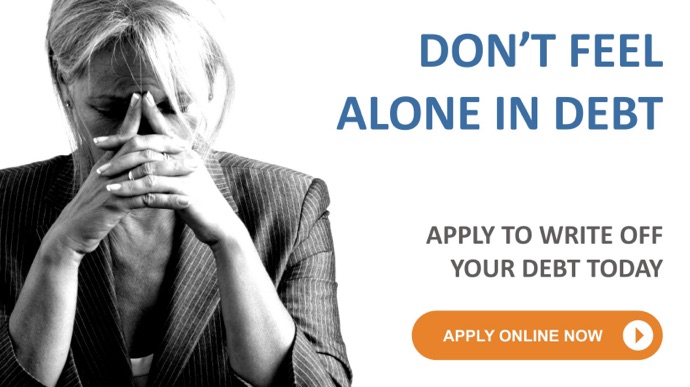 What is the PRA Group able to do?
Debt collectors such as PRA Group are required to follow the Government regarding debt collection.
In order for companies such as PRA Group to operate as a debt collection company, they need to comply with the minimum standards for debt collection that the Government has set.
What about interest and charges?
PRA Group cannot claim excessive or unfair debt collection charges or harass you in any way. They do not have the right to make threats of seizing your property when they cannot lawfully do so. They cannot directly contact you, bypassing an appointed company representative. The Government can ban debt collectors for making threats of legal action that are not likely to occur.
PRA Group home visits –  Can they come into my house?
Company representatives cannot just show up at your door. They are required to provide you with advanced notice before visiting your home address.
If you have failed to repay a loan on time, your credit file has probably suffered. Your account will likely be marked as default by the PRA Group company.
Shall I ignore PRA Group?
It is unwise to ignore debt collection agencies; they do not give up. If you continue to ignore them, they may take you to court, which can result in you having to deal with Bailiffs or a charging order if you own your own home.
How to get help
Instead of worrying about PRA Group, let Scottishtrustdeed.co.uk deal with the company for you. You can get the advice you need quickly by clicking here to receive a call from us right away or by calling us.
Although you may be worried about your situation, you are not required to prove that you do not owe the money PRA Group is asking for, it is the agency that is responsible for verifying who owns the debt and the amount owing.
PRA Group commonly contacts people with the same name in the hopes that one of the recipients will pay them.
There are many efficient ways to respond to debt collectors who contact you, depending on your current situation.
Use the 'Proof of Debt Letter' to Stop Harassment
Since it is the debt collectors job to prove that you owe them money, you can use the proof of debt letter shown below to ask PRA Group to confirm that the debt is genuinely yours. If the company is unable to provide adequate proof, they may mark the debt as settled.
Here is a sample letter to get you started. Note that this sample letter does not constitute legal advice.

Dear Sir/Madam:Re: Account No. XXXXXXXX I received your letter regarding the account indicated above, claiming that I owed a specific amount. I would like to inform you that I do not know of any such amount I owe (name of specific creditor). I would also like to call your attention to the FCA's (Financial Conduct Authority) Consumer Credit sourcebook that states that:A firm should neither ignore nor disregard a customer's claim that his debt has been settled and/or is disputed and must stop making demands for payment without providing the customer clear justification and/or evidence as to why the claim is not valid. 7.5.3 A firm must suspend or cease the steps it or its agent takes in the recovery of a customer's debt where the customer disputes or has settled the debt on valid grounds or what may be considered valid grounds. 7.14.1If a customer disputes the debt on valid grounds or on what may be considered valid grounds, the firm must re-examine the dispute and provide details of the customer's debt to the customer in a reasonably timely manner. 7.14.3If there is a dispute regarding the identity of the borrower or the amount of the debt, it is for the firm (not the customer) to establish, that the customer is indeed the correct person/identity in relation to the debt owed or that the amount is correct under the agreement. 7.14.4A collection firm must provide the customer with information regarding the outcome of its investigations about a debt that the customer disputed or has settled on valid grounds. 7.14.5
If the customer disputes the debt and the firm who seeks to recover the debt is neither the lender nor the owner, the firm is required to:
> (1) Pass the information given by the customer to the actual lender or the owner; or
> (2) If the firm was given authority by the lender or the owner to investigate the dispute, the firm is required to notify the lender or owner regarding the outcome of the investigation. 7.14.6
You have not ceased your collection activities whilst investigating a reasonably disrupted or queried debt, a method that is considered unfair and deceptive. Furthermore, by continuing to make demands from me to make payment whilst ignoring/disregarding claims that my debts are disputed or settled, your agency is committing what amounts to psychological and/or physical harassment.
In light of this, I am asking that you do not make contact with me regarding the above account without providing me with evidence regarding my liability.
I shall wait for your response confirming that the matter I have presented above is closed. If I do not receive such confirmation, I shall file a complaint with the department of trading standards and may inform the FCA regarding your actions.
If necessary, I shall also forward a complaint with the Office of the Financial Ombudsman Service and Information Commissioner.
I look forward to your response.
Yours truly
(Your printed name without your signature)

Download and fill out the proof of debt letter.

Once you have printed, filled out and sent the proof of debt letter, the debt collection agency may respond by saying they have traced the owed debt back to you, ordering you to respond to them by a given deadline. Disregard this message.
The company still needs to provide you with proof that you owe the debt, which is likely the original loan agreement that includes your signature. It is vital not to sign the letter you send because they can use your signature to make a recreation of the original loan agreement.
If you honestly do not owe them any money, they should send you a letter stating that they have ceased all debt recovery actions and stop contacting you. If you do owe them money, then you should plan to repay the debt in instalments or a lump sum if possible.
Can PRA Group take me to court?
If you owe money to PRA Group and you do not pay, you can be sued. If PRA Group sues you and wins, the court will enter a judgment (also called an order) against you that says you must pay back the debt. But if all your money and property are protected, then creditors cannot take them from you. Get free advice here.
Legally write off up to 85% of debt
Unaffordable debt can be legally written off by using the LEGISLATED Scottish Trust Deed or IVA program (If you reside in England). This can also protect your assets, such as your house or car from repossession. See if you qualify by using our free debt calculator here.
How can I stop debt letters from PRA Group?
Write to PRA Group to Request them to Stop Contacting You (If That's What You Want) Under the FCA guidelines, if you request that a debt collector stop contacting you completely, it must do so (with a few exceptions). Your request must be in writing. You can use our 'prove the debt letter' to do this. Download it for free here.
Can PRA Group come into my house?
Without a court order, absolutely not. Neither PRA Group or any other debt collection agency nor a debt collector is considered a court-appointed bailiff. PRA Group may visit the address of a debtor but cannot enter the dwelling without the consent of the resident.
---